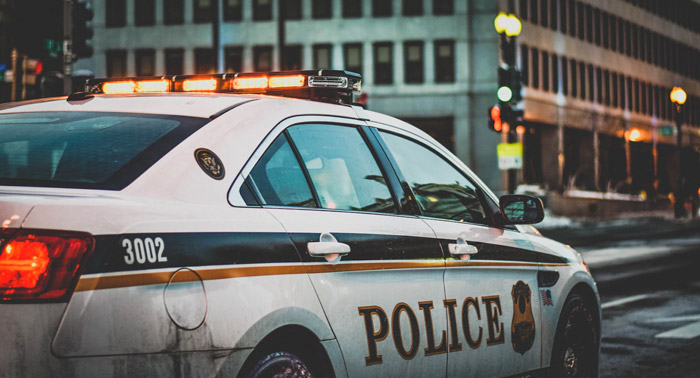 Field Laptops
For many individuals who work in a career that requires them to be out in the field, normal electronic equipment just won't cut it. Oftentimes, these individuals need electronic devices that are durable, resilient, and built to last. For this reason, many people working outdoors use rugged laptops, tablets, and PDAs. Rugged electronics are able to hold up to the wear and tear that normal electronic devices aren't able to withstand. Read on here to learn more about field laptops that could benefit your on-site team.
Police and Firefighters
You can never be too prepared for what mother nature will throw at you while on the job. Many police officers and firefighters are tasked with working outside through every season, thus experiencing every type of weather condition imaginable. Electronics are becoming increasingly common for writing up reports and viewing critical information while on the job. To ensure they can continue working in any conditions, they need laptops made for law enforcement.
Most rugged field laptops are incredibly liquid resistant, making them an excellent choice for people who work in the rain and snow throughout the year. While traditional electronic devices produce an unsightly glare from the sun's reflection, rugged devices are generally equipped with a useful sunlight-readable LCD screen. This allows individuals to use their rugged laptops under any kind of light without worry of screen glare or eye fatigue.
Relevant Features
Secure network encryption for sending sensitive data files via wifi or Bluetooth
Mountable for use in vehicles
Water-resistant for the harshest environments
Sunlight-readable LCD for easy reading during any time of the day
EMS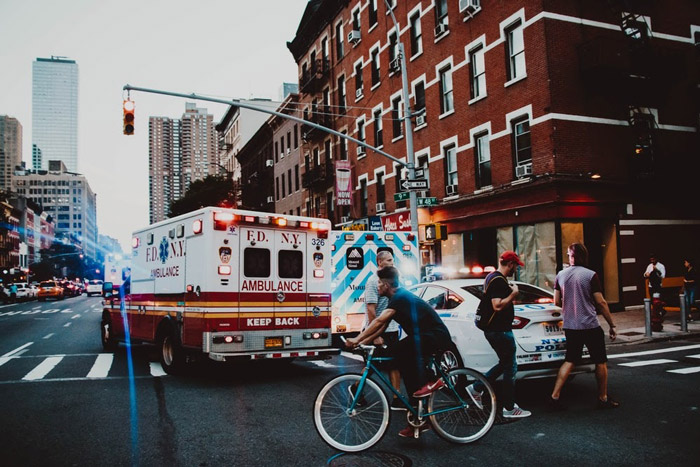 Paramedics and first responders constantly rely on field laptops to record, monitor, and share data during and after emergency calls. As with all medical records, patient data is to remain confidential under HIPAA protection. Rugged laptops are an excellent choice for emergency medical service providers because they have secure networks, consistent access to data, and shock protections for rough rides to the hospital.
Many field laptops and other electronic devices allow full-encryption support, ensuring that your patients' medical records are stored safely and securely behind the most complex security measures. Thanks to advancements in technology, a majority of rugged laptops and tablets also feature a cutting-edge touch screen, which can be used to capture important information such as patient signatures and consent forms. Rugged electronics were designed with emergency responders in mind, and possess all the features you would want to carry out your job with efficiency and ease. Many EMTs also work in tandem with police and need the same qualities that law enforcement enjoy in their laptops.
Relevant Features
Secure network encryption for sending sensitive data files via wifi or Bluetooth
Mountable for use in vehicles
Convenient touch screen for capturing signatures
Shock- and drop-resistant for improved durability
Construction
If you've ever been on a construction site, you've probably seen the copious amount of dust, debris, and dirt floating through the air. When not properly equipped to handle the extreme elements of construction zones, electronic devices can quickly fail, causing construction workers to account for costly replacements which they had not originally planned for. This can frustrate many individuals, as laptop failure often means that you will experience loss of data which could be vital to a construction project. If properly equipped with a rugged field laptop, construction workers will never have to fear about losing important data again.
Fully rugged field laptops are built to be both shock- and vibration-resistant and withstand the wear and tear that heavy machinery can impose on electronic devices. Not only do rugged laptops offer resistance against vibration and shock, they're also resistant to all the dirt and dust particulates that can travel through construction sites. The durable characteristics that rugged laptops possess make them an ideal tool for long-term use at various construction sites.
Relevant Features
Shock- and vibration-resistant for increased toughness
Dust- and dirt-resistant to fight airborne particulates
Mountable for use in vehicles
Temperature-resistant to fight the scorching heat or the frigid cold
Who Benefits Most?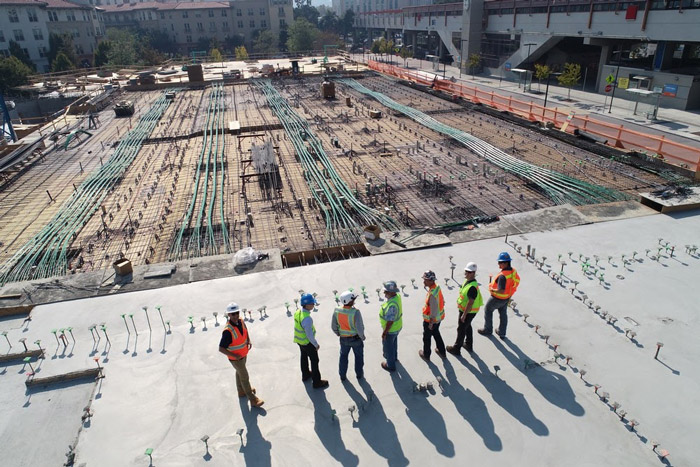 There are many industries that benefit from using field laptops for their work. From law enforcement laptops to public works and utilities, if you're considering purchasing a Toughbook, rugged laptop, or other rugged electronic devices, consider OC Rugged for all your tough and rugged needs. We supply sturdy laptops, tablets, and more to both the public and private sector, and provide excellent warranty coverage on all of our products.
Your Rugged Laptop Just Got Tougher
At OC Rugged, we want to ensure that our customers are confident that their rugged device was built to last through the toughest conditions. We understand that situations arise which you can't prepare for, which is why all our rugged field laptops are covered by a comprehensive warranty. We offer full repairs on most major manufacturer defects as part of our dedication to making sure that our customers are completely satisfied with their purchase. If, for some reason, your rugged laptop requires repair, simply contact us by phone or use our live chat feature on our website.
The Ideal Laptop for Your Team
Are you looking for a rugged field laptop that will refuse to quit through the most extreme circumstances? OC Rugged offers both new and refurbished rugged laptops and tablets, provides free shipping on orders over $400, and ensures an unmatched level of customer service with each order placed. If you would like to learn more about any of our products, want to receive pricing quotes from one of our competitive bids, or require special pricing on a high-volume order, simply call or email our friendly staff today to get started.