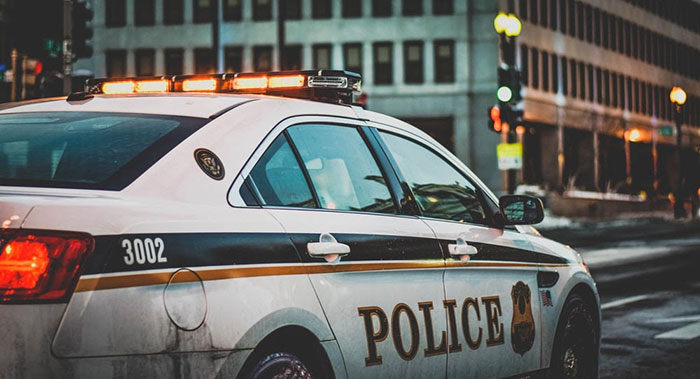 Law enforcement officials have a tough job. They need to deal with some of the most aggressive working conditions outside of the military — staying on the job in extreme weather, chasing suspects on foot and in their vehicles, and protecting the public from violence. Your mobile data terminal (MDT) is your connection to your precinct and one of the most important tools in your vehicle, so a standard MDT just doesn't cut it.
When it comes to the most durable and reliable equipment for your job, you want technology that won't fail or glitch during times of crisis. To ensure the utility of your police car laptop, you need something built with the most rugged materials. It needs to be tested under the same difficult conditions that you face on the job including vibrations, jolts, moisture, and high heat. As a law enforcement officer that relies on an MDT for your work, you should be working with a Panasonic computer. Browse some of the most popular Toughbooks for police at OC Rugged today.
1. Toughbook 31
An ideal police Toughbook, the Toughbook 31-series is available in two configurations: the standard and the MAX. With four additional gigs of RAM and a solid-state drive instead of an HDD, when you choose the MAX, you get a faster police car laptop that reacts at top speed at all times.
The MAX series and the standard configuration are both rigorously tested through international and domestic military-grade certifications including the Ingress Protection Rating and MIL-STD-810G. These computers are rated to be completely resistant to dust as well as powerful jets of water under international standards. The military rating also guarantees resistance to shocks, high altitudes, moisture, random vibrations, and exposure to hazardous substances.
2. Toughbook 53
With similar specs to the Toughbook 31, the 53-series also offers you versatile configuration options for a custom police car laptop. Before you mount this laptop in your vehicle, decide if you want to upgrade with touchscreen capability, include additional RAM, use a backlit keyboard, add smartcard readers, enhance your vehicle power adapter, and even access a 4G network from any one of multiple providers. This laptop also has shock-resistant drive housing and magnesium casing to protect your computer from scratches, vibrations, and shocks on the road. This is truly a rugged laptop that delivers reliable performance under any circumstances.
3. Toughbook 19
Able to withstand conditions that would destroy other laptops, the Toughbook 19 is one of the top choices for workers in civilian positions who encounter hazardous work environments. This is a laptop that's popular among utility workers, construction workers, truckers, aviation technicians, and many more who work in the field. It's also a great choice as a police car laptop and offers slightly more affordability than many of the other Panasonic models.
The basic model comes with an Intel Core Duo and an HDD and the upgraded version is available with an Intel Core i5 as well as an SSD for faster processing. It's IP65 rated and MIL-STD-810G certified, and OC Rugged even offers a 1-year replacement warranty along with lifetime tech support.
4. Toughbook 30
Our final recommendation for a police car laptop is the Toughbook 30. It offers even more protection than other models with intensive testing to pass NEMA requirements in addition to IP65 and MIL-SPEC testing. Certified for extreme weather and temperatures, you can use this ultra-tough computer in nearly any environment from flooding and earthquakes to vehicle pursuits and heavy gunfire.
Shop for Police at OC Rugged
OC Rugged offers you a refurbished version of all of these toughbooks to help your department outfit your team while saving a lot of money. We meet all of Microsoft's stringent refurbishing standards and exceed them with our own quality testing. Warranties and tech support are available on all models to ensure their reliability and performance.
Ready to order police car laptops from OC Rugged? Reach out to us to place an order.