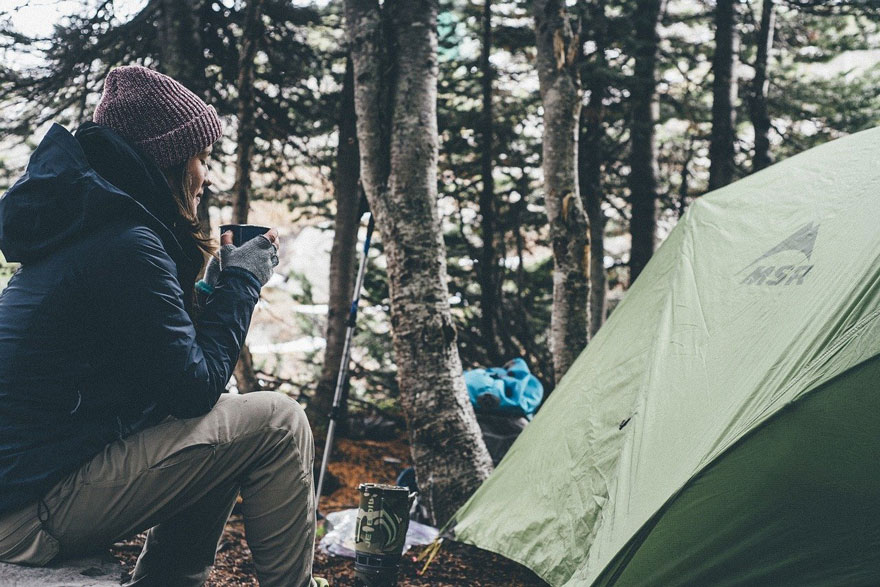 Your standard laptop may fare well in an office, but it wasn't designed for the outdoor elements. Most laptops are made from plastic that's easily penetrated by water, dust, and other contaminants. These devices have limited visibility in direct sunlight. Plus, they're temperature-sensitive, limited in battery life, and often difficult to operate in the dark.
If you spend a lot of time exploring nature in all its glory, it's important to find the best laptop for outdoor use. There are some excellent options available, but you won't typically find them at your local computer supply store. We're here to help you find exactly what you're looking for—easily and affordably.
Who Needs an Outdoor Laptop?
If your laptop is typically used at home, in the office, and occasionally on long subway rides, you may not need to invest in the best laptop for outdoor use. However, if you answer yes to any of the following questions, it's probably time to invest in an outdoor laptop.
Do you frequently use your laptop while traveling?
Do your hobbies tend to keep you outdoors?
Have you ever had a laptop ruined due to rugged use?
Do you frequently worry about your laptop being damaged on the go?
Does your laptop seldom remain in one place?
The questions above are pretty self-explanatory. Basically, an outdoor-friendly laptop will be perfect for anyone who enjoys taking their device off the beaten path. If you use your device for hiking, camping, travel blogging, stargazing, or marine navigation, you're going to need something with more staying power.
How to Find the Best Laptop for Outdoor Use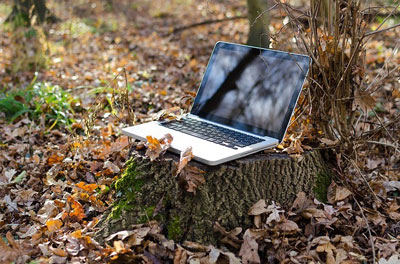 If you need an outdoor-friendly or marine laptop, look for a device that offers the following qualities:
Rugged or semi-rugged construction: Rugged laptops should be clearly labeled as such. "Rugged" and "semi-rugged" aren't arbitrary designations. They refer to specific grades of laptops that are more durable than your standard consumer-grade models. Refer to our guide to fully rugged vs. semi-rugged electronics.
Military-grade certification: A truly rugged laptop should be MIL-STD certified. This means that the device has been tested and certified according to the stringent durability standards required by the U.S. Department of Defense for military use. Military-grade laptops are certified against extreme temperatures, humidity, vibration, shock, and other environmental factors.
Ingress Protection: The best laptop for outdoor use should have an Ingress Protection (IP) rating, certifying it against moisture and dust penetration. Alternatively, it may have a NEMA rating, which covers the same types of testing. If you're out on the water with a marine laptop, you want to be absolutely certain that saltwater won't penetrate your device and ruin your sensitive hardware.
Glare Protection: Reading in direct sunlight can be difficult and cause severe eye strain—unless your screen is treated with anti-glare technology.
A Backlit Keyboard: Just as it's difficult to use your device in direct sunlight, total darkness is also your enemy. A backlit keyboard allows you to see what you're doing even when you're working beneath the stars at your favorite National Park campground.
Always review the specifications carefully before purchasing a laptop for outdoor use, and ensure that the device comes with a warranty for added protection.
Suggestions for the Best Laptop for Outdoor Use
If you're seeking the best laptop for outdoor use, the Panasonic Toughbook is your best bet. This line includes military-grade, IP-rated laptops with magnesium alloy construction and state-of-the-art hardware and software features.
Consider the Toughbook 31. It meets MIL-STD-810G and IP65 standards for ruggedness, it's available with optional anti-glare technology, and it can be installed with an optional emissive or rubber backlit keyboard. The Toughbook 19 meets MIL-STD-810F standards and features the same rugged construction at a lower price point.
When you order from OC Rugged, every refurbished Toughbook is fully customizable, from the processor to the hard drive, and even the disk drive. We're a Microsoft-certified refurbisher, and we offer superior pricing on the most rugged laptops on the market. So whether you need a marine laptop or something for your hiking excursions, find it at OC Rugged!