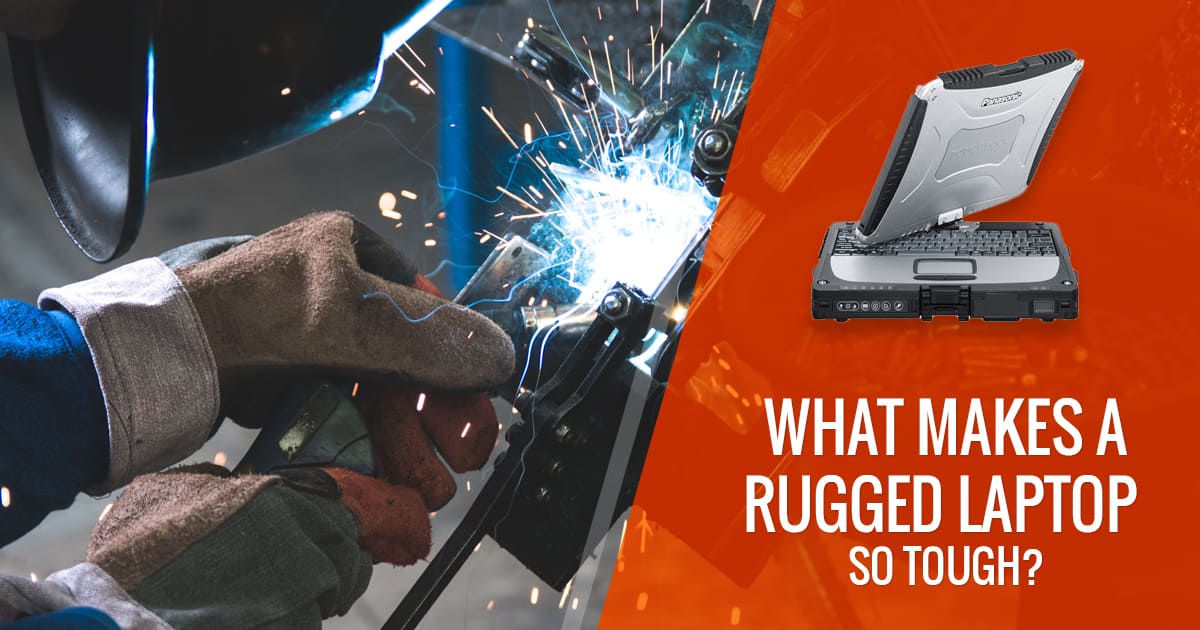 When you hear about rugged laptops, you probably picture a laptop that looks tough and is built to withstand a lot of abuse, but do you know exactly what makes them so tough? In this blog entry, we will discuss what makes a rugged laptop different from traditional notebooks, by examining the components and the certifications that a rugged laptop must obtain in order to qualify as rugged.
If you are in the market for a rugged laptop, OC Rugged is the only place you ever need to look. We have a gigantic selection of refurbished Toughbooks, Durabooks, and other rugged laptops from the brands you trust. When we refurbish a computer, it is thoroughly checked and brought back to like-new condition and most of our computers have a warranty included. OC Rugged Laptops can even provide a large number of computers to law enforcement or other governmental groups, so contact us today for more details.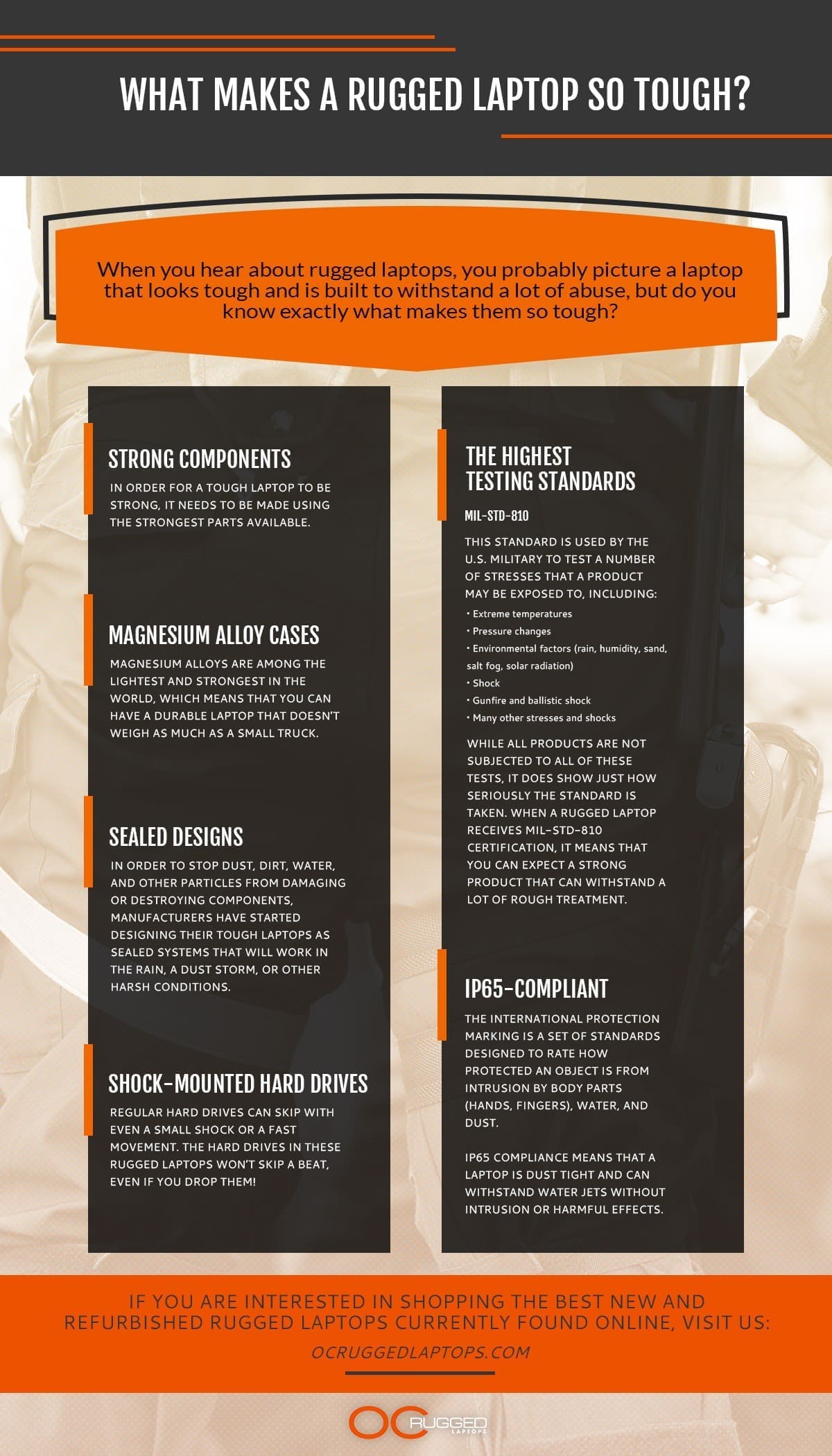 Strong Components
In order for a tough laptop to be strong, it needs to be made using the strongest parts available. Below is a list of just a few of the parts on tough laptops that go above and beyond a normal laptop.
Magnesium alloy cases
Magnesium alloys are among the lightest and strongest in the world, which means that you can have a durable laptop that doesn't weigh as much as a small truck.
Sealed designs
In order to stop dust, dirt, water, and other particles from damaging or destroying components, manufacturers have started designing their tough laptops as sealed systems that will work in the rain, a dust storm, or other harsh conditions.
Shock-mounted hard drives
Regular hard drives can skip with even a small shock or a fast movement. The hard drives used in these rugged laptops won't skip a beat, even if you drop them!
The Highest Testing Standards
MIL-STD-810
This standard is used by the U.S. military to test a number of stresses that a product may be exposed to, including:
Extreme temperatures
Pressure changes
Environmental factors (rain, humidity, sand, salt fog, solar radiation)
Shock
Gunfire and ballistic shock
Many other stresses and shocks
While all products are not subjected to all of these tests, it does show just how seriously the standard is taken. When a rugged laptop receives MIL-STD-810 certification, it means that you can expect a strong product that can withstand a lot of rough treatment.
IP65-compliant
The International Protection Marking is a set of standards designed to rate how protected an object is from intrusion by body parts (hands, fingers), water, and dust.
IP65 compliance means that a laptop is dust tight and can withstand water jets without intrusion or harmful effects.
OC Rugged is the best source for rugged laptops and tablets. Shop with us for great deals on refurbished tough technology today! We offer quantity discounts starting at two items, so make sure to contact us if you need to place a large order so we can get you the best possible prices. We also have lease options, and we beat all competitor prices.