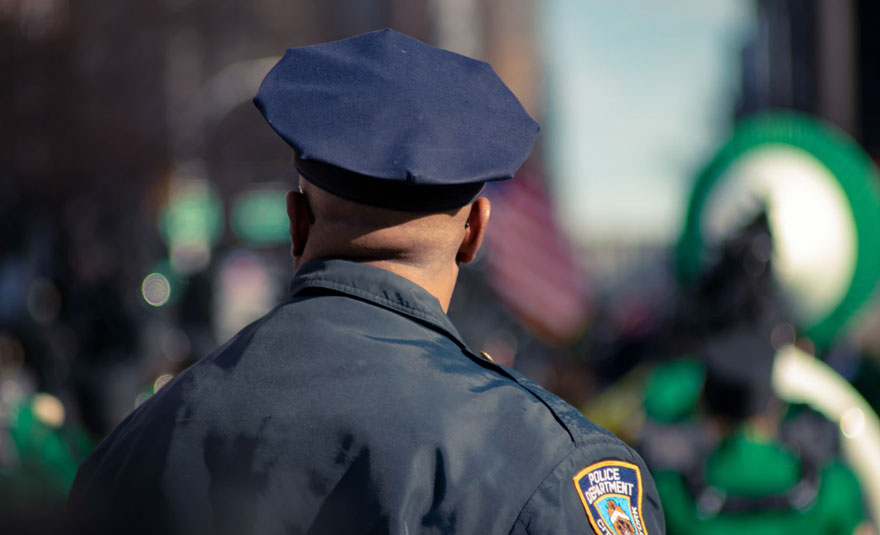 When you are responsible for finding new rugged laptops for a law enforcement agency, it can be difficult to know where to start looking. Below are a few ways that the tough laptops at OC Rugged are superior to other options available on the internet or anywhere else. When you need laptops from the brands that you trust, like Panasonic Toughbooks, you need OC Rugged.
For years, OC Rugged has been proud to provide some of the best rugged laptops for sale to law enforcement agencies across the country. With their rugged magnesium alloy construction and top-of-the-line hardware, models like the Toughbook CF-19 and the Toughbook CF-31 represent the gold standard of rugged mobile technology—and we have refurbished models that are reliable and affordable.
We begin our refurbishing process with a thorough inspection, fix any damaged components, and update the operating systems to your specifications in order to maintain compatibility with software and to keep these laptops as secure as possible.
No one else can offer you the prices, discounts, and high-quality tough laptops that we can, so browse our online store now. If you have a quote from someone else, we will match it.
Compatible With Your Essential Software
OC Rugged knows that most agencies run a number of different pieces of software that help their officers to do their jobs. In order to make sure that these programs run as well as they possibly can, we customize each rugged laptop for sale in our inventory. Each laptop comes standard with a universal operating system like Windows 10 or Windows 7, but we can usually swap out the OS as part of our refurbishing process if there's a particular operating system that you require for your CAD software or other day-to-day programs. Not only does this make it easier to get these laptops into the hands of officers, but it also means that these computers will run better for longer.
Not only can we customize the operating system, but we can customize almost every component of the rugged laptops we have for sale. From the processor to the hard drive and memory, we take care to ensure that each device is tailored to your exact needs. Whether your top priority is processing power, speed, or price, we can work with you to come up with the perfect configuration.
The Best Security Options
Your agency demands the best security features, and the computers that we sell have them. Trusted operating systems and reliable components mean that you can add software and hardware to these machines in order to keep them secure. We have devices with optional fingerprint scanners, smart card readers, Intel Anti-Theft Technology, Computrace® theft protection, and more. We can also equip your laptop with the latest McAfee or Norton anti-virus software to protect your sensitive data from online threats.
If you have questions about a specific police laptop for sale, or if you need to ensure compatibility between any of your hardware and these rugged laptops, contact our team. We will be happy to examine your requirements and provide you with a number of choices that are right for your team.
Tough Construction
We have rugged laptops for sale from some of the most trusted names in the business, which means that you can count on these devices to perform, even in the poorest conditions. The manufacturers of these computers do everything possible to create devices that are resistant to water, dust, sand, shock, and other issues.
For example, Panasonic Toughbooks are made from rugged magnesium alloy and are capable of withstanding most aggressive conditions. They're MIL-STD certified, which means that they meet U.S. military standards of toughness, and most are also IP rated, which means they're certified to hold up against dirt, water, and other contaminants.
Check the individual listings to learn more about specific resistance ratings, or contact our customer service team for more information about these ratings or for options that meet your agency's specific needs.
Shop Police Laptops for Sale
OC Rugged has the best selection of police-friendly rugged laptops for sale. Contact us today to inquire about volume discounts on large orders as well as price matching and free shipping options. From reliable standards to the latest models, OC Rugged is stocked and ready to help the members of law enforcement with the best, most reliable technologies.
If you see laptops that would be perfect for your agency but the prices seem too high, reach out. Our agreements with manufacturers mean that we have to have a certain minimum price listed online, but that does not mean that we cannot offer you a more affordable option when you order in bulk.
Ensure that your precinct is equipped with the technologies necessary to support them in all types of conditions.