Posted by Madwire Media on 9th Mar 2020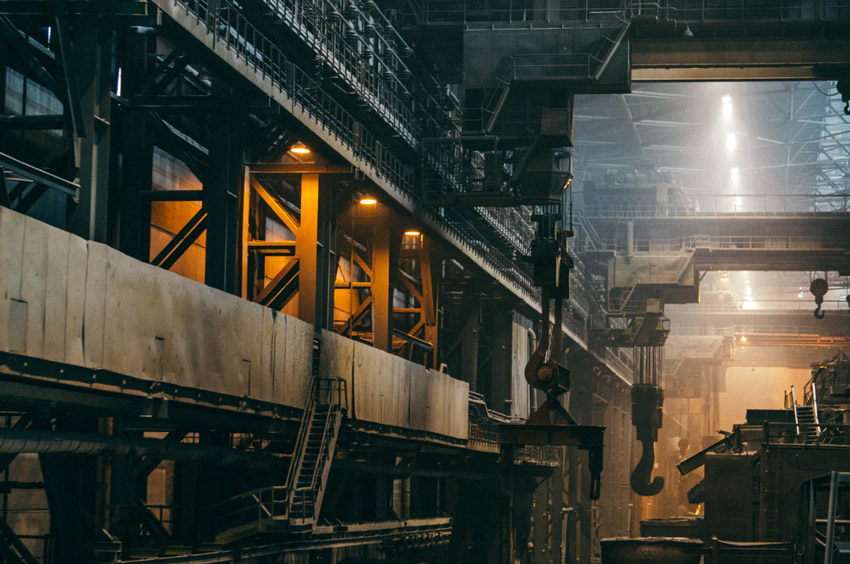 A Panasonic Toughbook is a must for those jobs that are fast-paced, unpredictable, and outside a traditional office. Whether you're exposed to the elements or you need a device that can hold its own in a refinery setting, the Panasonic Toughbook laptop collection was made for you.
These laptops are built to withstand the rigors of commercial vehicles, explosive work environments, hot and cold temperatures, and all types of rough conditions. Consider some of the ways in which Panasonic Toughbook laptops beat the competition.
Water-Resistance
While a Panasonic Toughbook isn't waterproof, it's pretty close. Almost every Toughbook has an Ingress Protection (IP) rating. You may have noticed product descriptions with certifications like "IP-55 rated" or "IP-65 rated." But what does that mean? The first digit in the rating signifies the level of protection against moving parts like spinning shafts. The second digit signifies the level of water protection. The higher the number, the greater the protection.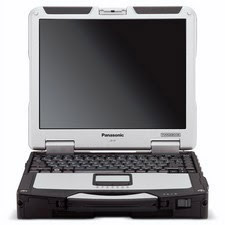 So, for example, if a Panasonic Toughbook laptop has an IP-65 rating (like the Toughbook CF-31, for instance), the "5" signifies that the device is protected from water sprayed directly from a nozzle. While the device might not withstand total immersion, it can endure spraying, splashing, or dripping water in any direction, even if mild force is involved. This type of protection is ideal for:
Anyone who works with their laptop outdoors, such as on construction sites or in the insurance claims business
Anyone who uses their device at sea, whether for work, navigation, or fishing
Anyone who travels with their device and potentially needs to expose it to different unpredictable environments
While a Panasonic Toughbook may not be waterproof, it's more than adequate for general moisture protection even under demanding conditions. Always check the IP or NEMA rating when buying.
MIL-STD-810F Certified
Devices like the Toughbook CF-31 and the Toughbook CF-19 meet military standards for ruggedness and durability, as demonstrated by the MIL-STD-810F certification. The MIL-STD-810 standard was developed to test the resilience of electronic devices in the face of vibration (abrupt changes in motion), mechanical shock, extreme hot and cold temperatures, high relative humidity (up to 95%), high altitudes (up to 70,000 feet), and more.
In order for any electronic device to be approved for official use by the Department of Defense (DOD), it must meet MIL-STD-810 compliance, commonly referred to as "MIL-SPEC" or "military standards." Panasonic Toughbook laptops are commonly used by the military because most models have been proven to meet these standards.
But these laptops aren't just for the military. There are practical applications for civilians as well.
Pilots and airline professionals use them because they're capable of working at very high altitudes
Machinery operators—like forklift drivers and crane operators—rely on them because they can handle intense vibrations and sudden changes in movement
Construction and solar energy professionals use them because they can withstand excessive solar radiation
Commercial drivers love them because they aren't influenced by intense, continuous vibrations
Manufacturing professionals use them because they're resilient against salt fog, oils, gases, and other contaminants
Choosing a Panasonic Toughbook Laptop
Each Toughbook has its own level of toughness, and most are divided among semi-rugged and fully rugged. Semi-rugged laptops are suitable for most jobs that require mild to moderate protection. They're suitable for behind-the-wheel use and most general indoor environments.
If your job requires outdoor use or involves the risk of moisture or chemical exposure, you may want to invest in a fully rugged model. Our friendly customer service team can help you choose the right Panasonic Toughbook laptop for your needs, so please don't hesitate to inquire.
If you're considering a Toughbook of your very own, browse our full selection of refurbished Toughbooks today. We'll match anyone's price if you can find a lower rate on the same item or configuration, and we provide a 1-year warranty with every model. Trust OC Rugged, the industry authority for over a decade, and give yourself added peace of mind with your electronic device.