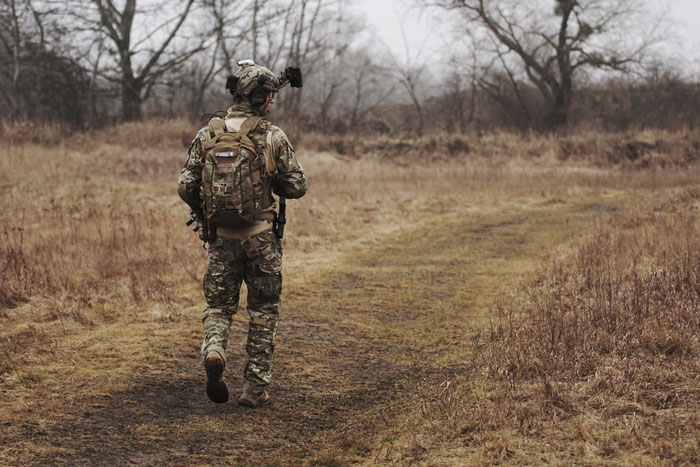 Military computers have to meet the highest performance specifications while also being incredibly durable. A military rugged laptop can be deployed in a variety of roles and in a range of inhospitable climates, all while being away from experienced technical support staff for weeks or months. As a result, these ruggedized computers have to be able to withstand punishment that is rarely seen in the civilian world. When these computers reach the end of their military service life, however, these same duty requirements are making them a popular choice among industrial interests, commercial operations, and government organizations at the local, state, and federal levels.
Combat-Ready Computing
To support the demands placed on military computers, rugged laptops are engineered with MIL-STD specifications in mind. These specifications are meant to address several factors:
Harsh Environments - From the deserts of the Middle East to the frozen wasteland of Antarctica and the wet jungles of Southeast Asia, our military personnel can be found around the world and across the seven seas. This means the armed forces need their laptops to survive a wide range of temperatures and environments.
Rough Handling - Drops and bumps can happen anytime. For the military, that can include when you're taking fire and don't have time to be as gentle as normal laptops would like. Military computers need to be able to withstand bumps and shocks, then get back to the mission.
Extended Use With Low Maintenance - Anyone who has served can tell you field conditions aren't always optimal. Military rugged laptops need to be economical with power, have the resources available to extend their operational time, and survive without IT support for extended periods. You can't always run back to base for another battery or because your system went down, so these laptops are designed to last.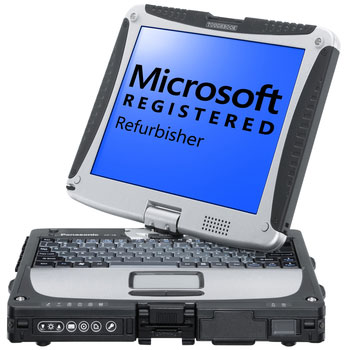 The Specifications That Meet The Mission Goals
In order to meet these needs, Panasonic Toughbooks share some common traits that make them the right choice for civilian fieldwork as well:
Top-Tier Components - With Intel chipsets, name-brand parts, and an array of accessories, you're getting a computing solution that is reliable. This also makes aftermarket support easier, because your computer is built with components that set the bar for performance.
Sealed From the Environment - These military computers are sealed to resist infiltration by dust, moisture, and dirt. They're also engineered for extreme temperatures and to avoid damage from electrical or corrosive hazards.
Ready for Action - With a metal alloy case and premium shock absorption, Toughbooks have been drop tested and are ready to resist damage from the bumps and bangs that happen in the field.
Customizable Specifications - Toughbooks give you options, so you can specifically tailor your laptop for the performance you need. From processor and RAM to storage and accessories for vehicle mounting, you can build out the computer you need to get the job done.
Modern Features - These military computers readily run the latest operating systems and applications. You can make sure your organization is ready for the future, or opt for the legacy system support you need right now and know that you can upgrade your computing at a later date. You can keep your field teams connected with real-time communications, providing them the support they need for digital transformation.
Stretching Your Budget
The one drawback to Toughbooks is often the price, but with refurbished military rugged laptops, you can get more computing power for your budget dollars. We are Microsoft Registered refurbishers who return Toughbooks to like-new condition, then offer them at drastically reduced prices. Each one of these military computers is repaired (if necessary), then rigorously tested. This ensures that you save money without compromising on the computing performance your personnel count on.
Give your field team the rugged computers they need. From single units to whole departments, we offer a variety of options to support every organization. Contact our customer service team for additional information if you have any questions. They'll have the information you need to find the best fit for you. Order your refurbished military computers online from OC Rugged Laptops today.