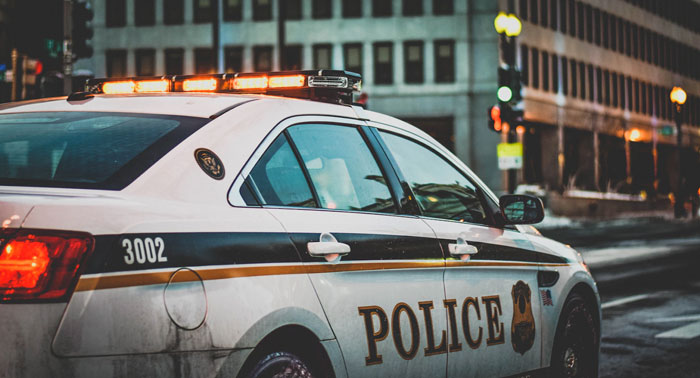 Police laptop computers have evolved over the years, and today's ruggedized computers offer better digital support than ever before. A far cry from the initial police car computers that were completely reliant on a running engine and up-to-date local files, modern law enforcement now has access to real-time data support across a wide range of applications meant to give them the help they need for better enforcement and service on the streets. Leading the charge into this new digital era for law enforcement are Toughbooks, rugged laptops built for both performance and durability.
Military-Grade Digital Resources
Built to MIL-STD specifications, Toughbooks were engineered for combat zones in some of the harshest climates on Earth, making these rugged computers natural police laptops. Meant to provide efficient computing over long deployments where IT maintenance would likely be impossible, they withstand dust, moisture, extreme temperatures, bumps, and shocks better than standard computing equipment.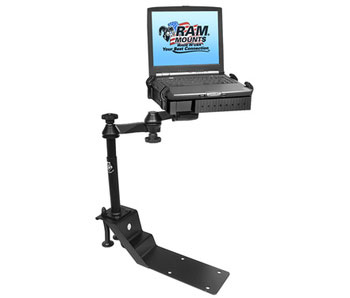 With a rugged police laptop, your personnel are entering the field with technology designed to stand up to the most dangerous situations they're likely to face. That also means they're ready to stand up to more mundane threats, from sticky fingers during an outreach presentation at a school to spilled coffee on police car computers when a pursuit interrupts lunch. It's more than durability, however, that makes Toughbooks such effective police laptops. Beneath the metal casing that protects your officers' laptops, you'll find advanced features that help them perform mission-specific tasks:
Highly Customizable - From legacy systems support to the latest in law enforcement applications, Toughbooks can be custom-tailored to support the needs of the job. This versatility lets smaller departments stretch their budget farther, while larger departments can take advantage of outfitting officers with a single platform their IT "armorer" can adapt at will.
Connection on the Go - From Wi-Fi to Bluetooth and even mobile carrier connectivity, Toughbooks give your officers a police laptop that supports them with instantly available data. This gives them the ability to review records from a central database, file reports in the field, and provide at-the-scene information that can be distributed to other responding officers or supervisors.
Embedded Support - Toughbooks also excel as embedded computing solutions. Thanks to their resistance to extreme temperatures and the elements, these police car computers won't overheat or freeze up due to environmental conditions. They install easily in cruisers with vehicle mounts and can support surveillance operations by offering immediate digital storage and computing abilities.
Name Brand Tech - Toughbooks are built with components from leading manufacturers. With Intel chipsets and top-tier drives, modules, and ram, Toughbooks are a police laptop you can count on for speedy computing. By building your computer with the highest quality components, you run into fewer compatibility issues, and future upgrades and repairs are easier to accomplish without compromising system integrity.
Buy Refurbished and Save - Anywhere you can stretch a budget, you do so. As a Microsoft Registered refurbisher, we offer gear that performs like-new at drastically reduced prices. Every computer we sell is rigorously checked and restored to perfect operational condition. Compared to buying brand new Toughbooks, you can save hundreds of dollars per unit without compromising on performance and efficiency. This lets you give your people more of the rugged digital tools they need for a lower cost.
Ordering The Tools Your Team Needs
When you need police laptop computers you can count on, Toughbooks make the perfect choice. Packed with the features you need for modern law enforcement and fully customizable, they're right for any mission that takes them out into the real world. If you have any questions about our rugged computers, availability, or department bulk discounts, contact our customer service team for more information. Order your rugged police laptops online from OC Rugged Laptops today.