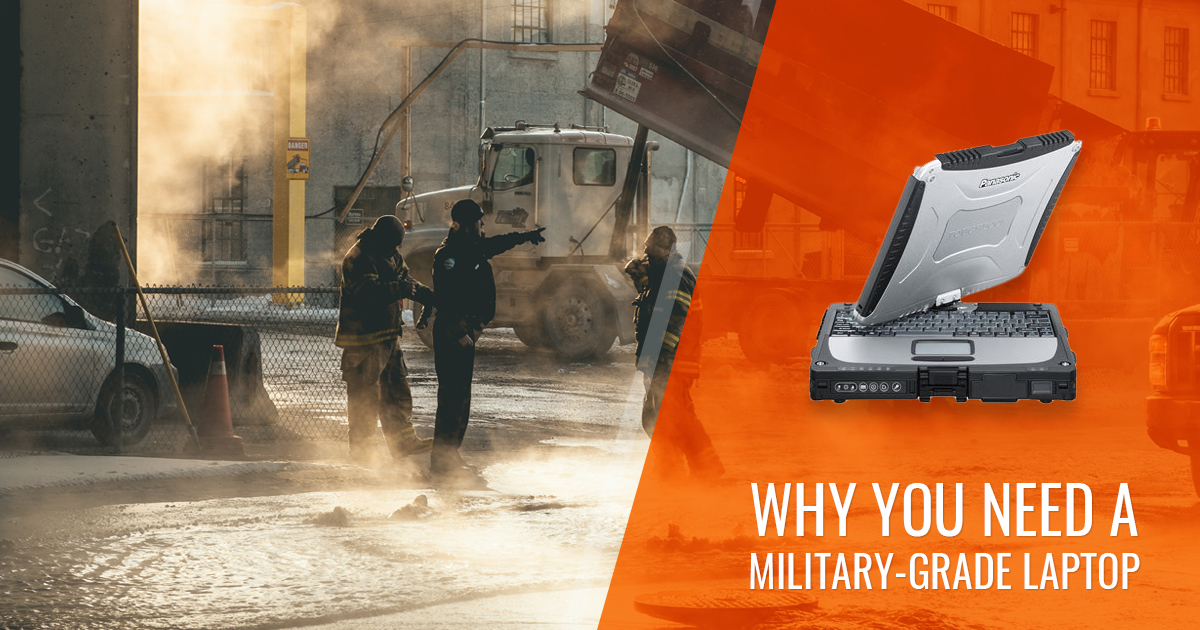 While you might not find yourself in the same conditions as our brave men and women who serve in the armed forces, a military-grade laptop is a great choice for anyone who doesn't work in the confines of a clean, dry office. We are dedicated to providing the toughest, most reliable technology to first responders and anyone else who needs computers that can handle everything the world tries to throw your way. Browse our selection of military hardened laptops, vehicle mounts, and other accessories today.
Protection From The Elements
If you work primarily in the outdoors, you know how easy it is to damage or completely ruin electronics. Normal laptops and tablets are not designed to be exposed to extreme temperatures, dust, sand, and moisture from rain, sleet, and snow. For people who work outdoors, those conditions aren't just a possibility, they're often the day-to-day reality of doing business.
A military-grade laptop, on the other hand, is built to be as tough as your job is. Many of these computers are designed to thrive in these environments. These tough laptops are perfect for people who work in law enforcement, construction, or any other job where you spend a lot of time in the field (literally!).
Work-Proof Components
When you spend a lot of time lugging your gear around, accidents are going to happen. While most laptops might be knocked out of commission if they are dropped, the military hardened laptops that we carry at OC Rugged are outfitted with components that can withstand a lot.
From tough screens to shock-proof hard drives, our military-grade laptops are tough enough to handle the work you do. We carry laptops and accessories from the most trusted brands in the industry, including Panasonic and RAM Mounts, so you won't have to worry about failures, even when things are at their most difficult. When your team needs field computing, make sure they have the tech that's ready to work as hard as they do.
Unbeatable Reliability
All of the features mentioned above are combined with the latest operating systems and software to provide you with a reliable piece of technology that will help you get your job done on time and without the frustration that normally accompanies trying to use tech in difficult conditions. When you demand the best from yourself, you deserve to have the best in tough laptop technology.
Find your new military-grade laptops at OC Rugged! If you have any questions about any products we offer, please reach out and talk to our helpful customer service department. They are happy to answer questions, explain features, or talk to you about our payment plan options and warranties. We offer quantity discounts on orders as small as two laptops, and we will always price match a quote from competitors, so contact us today to see how we can help you. Shop with OC Rugged for an unmatched selection of military-grade laptop technology!