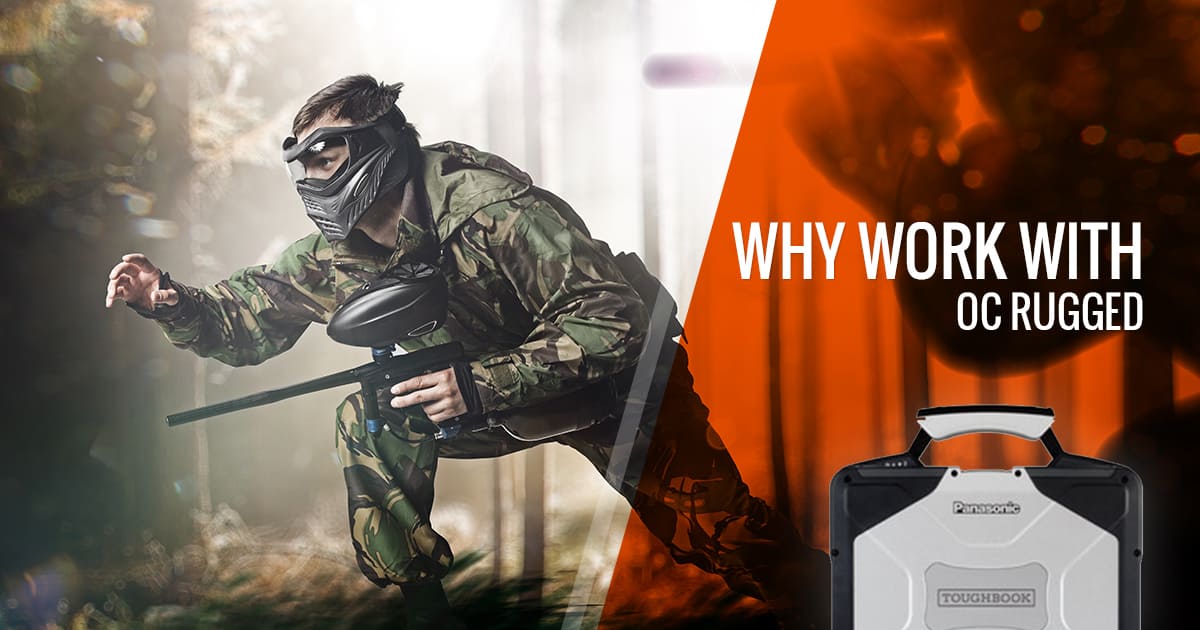 Finding the best online store that supplies a variety of rugged electronic devices can be difficult, especially if you are already hesitant because of quality control issues or unknown vendors. We understand that you may have concerns when it comes time to invest in a high-quality rugged laptop, which is why we do our best to offer you with a number of value-added services designed to give you the peace of mind that you deserve. In today's post, we will be highlighting some of the key features that sets OC Rugged apart from the competition!
At OC Rugged, we have helped a number of individuals find the perfect rugged electronic device for their needs, and we're ready to help you too! In fact, we have worked with individuals and businesses alike. So no matter how large or small your needs may be, OC Rugged is equipped to handle it all. If you are interested in learning about some of the reasons why professionals throughout the country place their trust in OC Rugged, continue reading more below.
Competitive Bids
We know that there is other competition out there that sells similar products that you can find on OC Rugged's online store. However, few stores accept competitive bids like OC Rugged! Whether you are an individual looking for a price quote for one of a our products, or if you are part of a law enforcement agency that is thinking about placing a high-volume order, we're here to help you find the perfect rugged electronic devices for your needs at a price that you will love. For more information, simply visit our "Send Us Your Quote!" page today.
Reasonable Leasing Options
At OC Rugged, we understand that it can be difficult to find the most affordable pricing options for your needs. That's why we continue to offer our leasing program to all individuals. Finding out if you are eligible for our leasing program is easier than ever, and rarely takes longer than 30 seconds! Best of all if you are worried about making payments on your new lease, you can rest easy knowing that OC Rugged offers leases with no down payments or monthly payments for the first 90 days of your lease! Not to mention, we offer a number of other value-added benefits such as a 100-percent tax deduction on all products leased as well as allowing you to maintain an open line of credit while leasing from OC Rugged!
If you are ready to place your order with OC Rugged but you have questions or concerns regarding any of our products, then don't hesitate to get in touch with our friendly team of professionals today. We are always available to answer any questions that you might have, and we are even available via online chat when browsing our website. So whether you are searching for the best rugged electronic devices or you are in need of high-quality rugged laptop accessories, OC Rugged has you covered. Shop our online store today to get started!