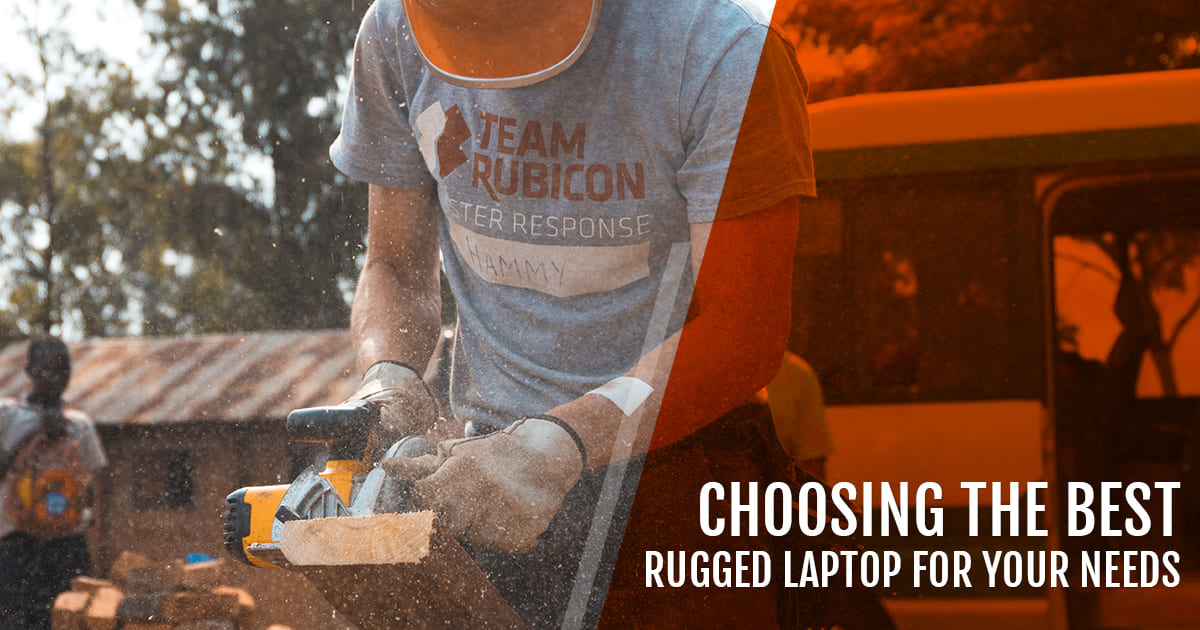 Purchasing a rugged laptop can be a costly decision, as these rugged electronic devices are intended to last their users years beyond their original purchase. For this reason, it is important to understand every aspect of rugged laptops so that you can make an informed decision that will ultimately exceed your expectations. There are many intricate parts that make up a rugged laptop, and in today's article, we will be taking a look at arguably three of the most important components that you can expect all rugged laptops to come equipped with.
At OC Rugged, we are the top online rugged laptop supplier that has served military, law enforcement, corporations, schools, and many other industries. We know that you are searching for the most in quality which is why we offer extensive warranties on every product purchased from our online store. Not to mention, with free shipping on every order placed, you can be confident knowing that you are receiving the most in quality and value. If you are thinking about purchasing a rugged laptop, but would first like to learn a little more about some of their many specifications, continue reading more on the topic today!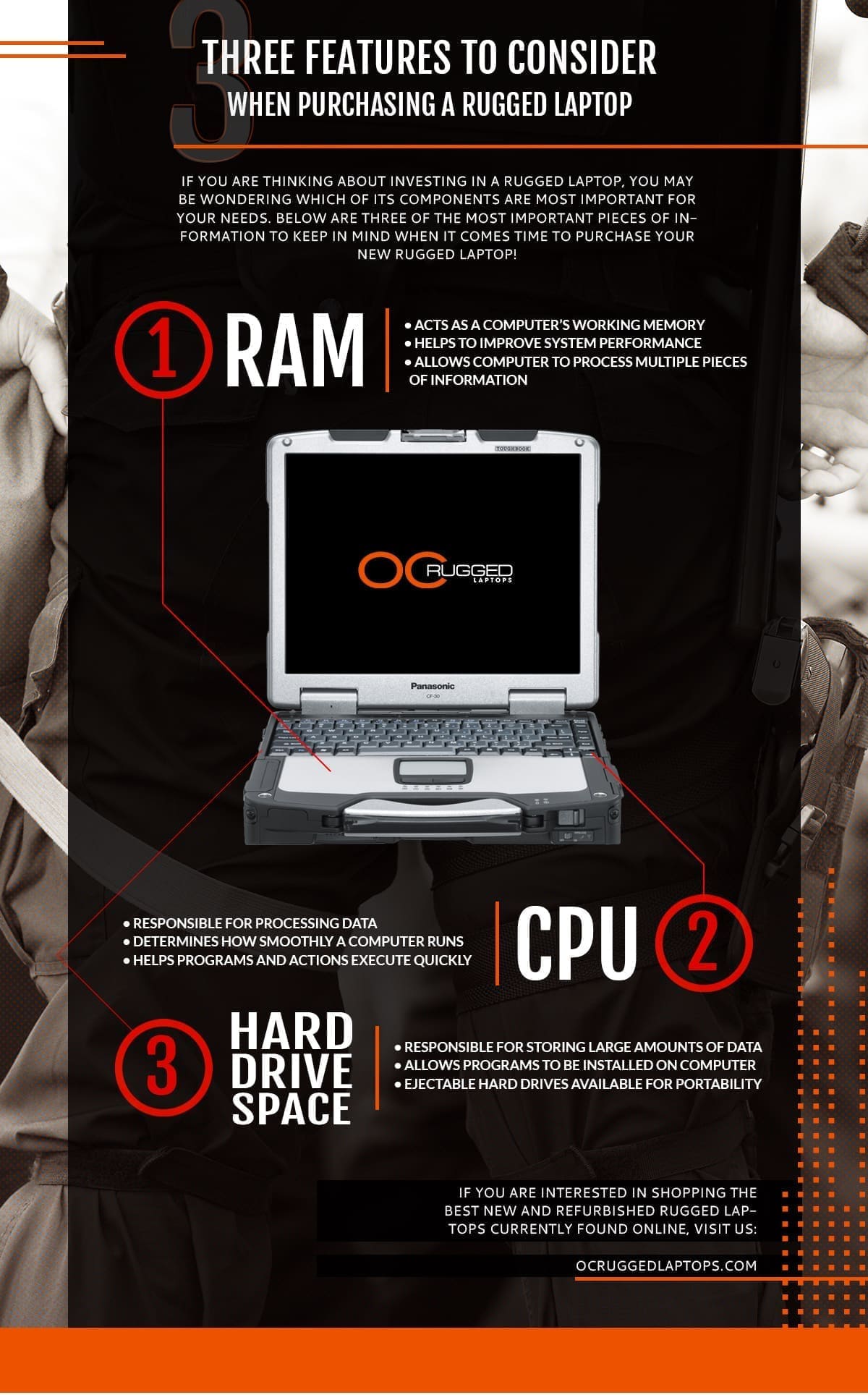 Hard Drive Space
A rugged laptop's hard drive or hard disk is responsible for storing important files and data. There are a number of different hard drives to choose from, and many hard drives range in both size and speed. For this reason, it is important to choose a hard drive that has ample space and sufficient speed for your day-to-day activities. Many rugged laptop hard drives are ejectable, meaning that they can be detached from the rugged laptop at a moment's notice.
RAM
If you are concerned with your rugged laptop's overall speed, RAM is one of the most important components that you should consider investing in. This is because RAM is responsible for recalling and loading applications as quickly as possible. Many rugged laptops now come equipped with four gigabytes of ram, while higher-end rugged laptops sometimes sport upwards of eight gigabytes of RAM. If your job primarily relies on entering data daily, four gigabytes of RAM should be sufficient for your needs. However, if you routinely run applications that are resource intensive, then eight gigabytes of RAM should be suitable for your daily operations.
CPU
Often deemed the "brains" of the computer, your system's CPU is responsible for determining how smoothly applications run while your rugged laptop is turned on. There are many different types of CPUs, most of which feature dual-core or quad-core capabilities. If you are searching for a rugged laptop that offers the most in speed, you can't go wrong with a quad-core processor, as this type of component will be able to handle a much larger workload than a dual-core processor could.
These are just three of the many components that make up a rugged laptop. If you are interested in learning more about our full selection of rugged electronic devices, visit our website today! Additionally, if you have any questions or concerns regarding your order, reach out to our team of professionals today!