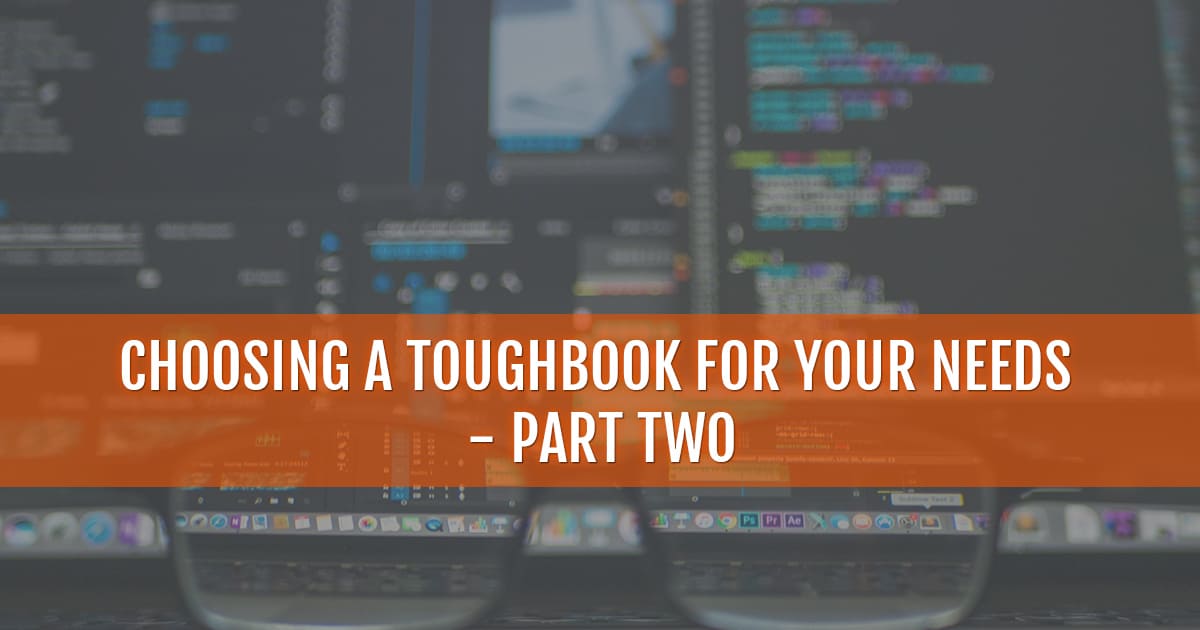 In part one of our multi-part series, we talked about three unique Toughbooks that are perfect for first responders or those that are constantly required to work outdoors under extreme conditions. Thanks to their extreme resistance to inclement weather, humidity, dust, and much more, these Toughbooks are equipped to take on the most rugged environments with ease. During part two of our Toughbook series, we will be looking at three more Panasonic Toughbook products that working professionals will be able to utilize while out in the field.
At OC Rugged we are the leading online supplier of Toughbooks, rugged laptops, and rugged laptop accessories. We frequently work across a variety of industries including law enforcement, military, education, and government, and offer special pricing for those that are interested in placing a high-volume order. We only carry the leading rugged electronic brands including Panasonic, Trimble, Getac, and GammaTech Computer Corp. If you are undecided as to what Toughbook is right for your daily needs, consider learning more about Panasonic's line of rugged electronic devices by reading below.
Toughbook 53
Featuring a sturdy handle for ease of portability, the Panasonic Toughbook 53 is designed to be taken into the most demanding environments. With a cutting-edge LED touchscreen, and a responsive i5 processor, the semi rugged Toughbook 53 offers lightning speeds while also serving practical function. Included with all Toughbook 53 purchases is an extensive 3-year warranty so that you can be confident in your purchasing decision when using your new rugged device while on the job.
Toughpad
While not a traditional Toughbook, Panasonic's Toughpad is the ideal device for those that are looking for a lighter piece of equipment that can still withstand extreme conditions. Panasonic's rugged tablet passes the military standards set in place when testing drop and shock resistance, and is also temperature, particle, humidity, and liquid resistance. With a 128GB solid state drive, the Panasonic Toughpad is able to outcompete traditional hard drives where boot times are concerned, and its 4GB of RAM allow the Toughpad to maintain a constant high level of performance.
Toughbook 29
One of our most affordable Toughbooks available, the Toughbook 29 is the perfect choice for those that are in need of a rugged device, but aren't looking for the blazing operating speeds that other rugged devices offer. Coming equipped with 1.2 GB of RAM and a 40GB hard drive size, the Toughbook 29 would be an exceptional fit for working professionals that are required to enter data into their device frequently. Since this Toughbook's hard drive space is limited, it may not be well suited for industries that frequently encounter larger sized files.
We hope that you found our two-part series on Toughbooks informative so that you will have an easier decision when it comes time to purchase your rugged laptop of choice. If you have any questions or concerns about our new or refurbished rugged laptops, or would like to inquire about special pricing for your next order, contact our staff of experts today!