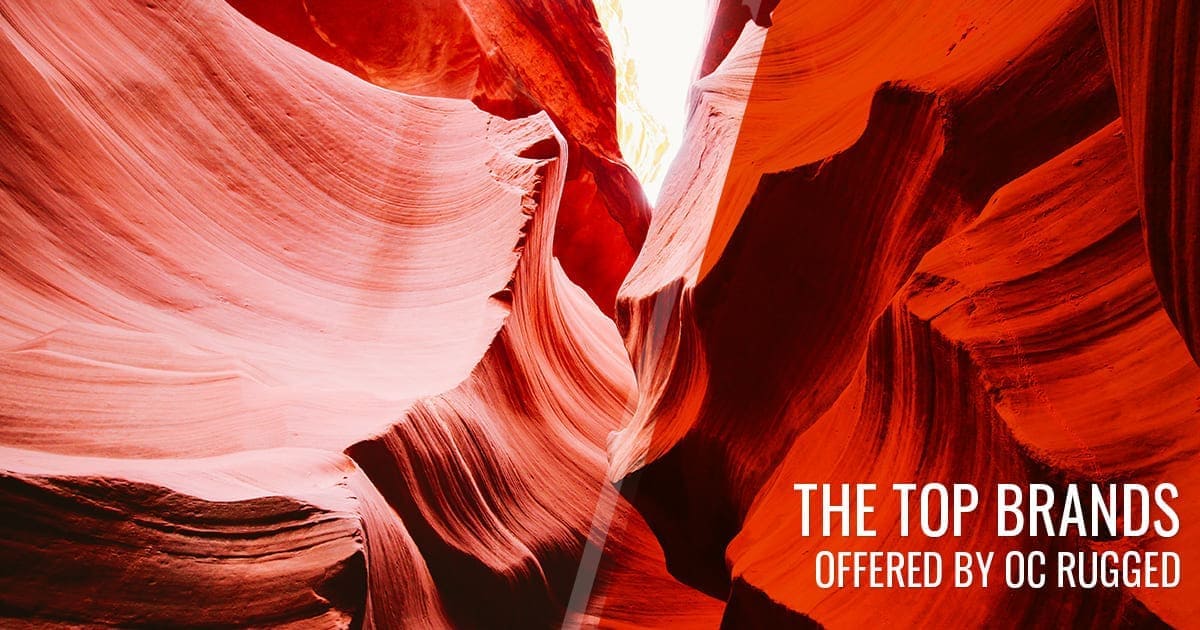 If you are new to the world of rugged laptops, then you most likely aren't familiar with the wide selection of rugged electronic device manufactures available for you to choose from. In fact, on our online store, we offer many of the top brands that first responders, law enforcement, and military seek. That's why, in today's article, we will be talking about a few of the best rugged laptop brands that you can choose, so that you make an informed purchasing decision that you will be more than satisfied with.
At OC Rugged, we are the top online supplier of rugged electronic devices, all at a price that you will love. Not only do we offer the best rugged laptops, tablets, and PDAs, but we also work daily with law enforcement agencies, schools, and corporations by providing competitive bids and special pricing for high-volume orders. So whether you are looking to outfit your entire business with the best rugged laptops, or you simply would like to purchase a rugged electronic device for personal use, OC Rugged has you covered. Read more below to learn about some of the most popular rugged laptops currently available.
One of the best rugged laptops currently available for purchase is the Panasonic Toughbook. Having passed a number of durability tests set in place by the military, it's no secret that the Panasonic Toughbook is equipped to handle anything that you throw its way. In fact, if you require the most in functionality, the Toughbook even comes in a convertible variation, ensuring that you can swivel and fold the screen into a flat surface, effectively turning this rugged laptop into a usable tablet!
GETAC has long stood as one of the top rugged electronic device manufacturers, so much so that these products are often used by the military. While GETAC does manufacture rugged PDAs and tablets, their laptops continue to offer the most for individuals that are searching for a quality rugged laptop at a reasonable price. Available in both fully-rugged and semi-rugged variations the GETAC rugged laptop is designed to exceed your everyday needs while on the job.
DURABOOK
From all-in-one computers and rugged tablets to incredibly robust laptops, DURABOOK is an industry leader in rugged electronic devices. These military-grade devices have been perfected over nearly 20 years of technological development, and DURABOOK itself continues to pave the way for future rugged laptop manufacturers. If you are wanting to place your trust in a tried and true brand with the reputation to back their products, then you can't go wrong with DURABOOK.
These are just three of the many brands that we currently offer on our online store. If you would like to learn more about these products, or if you would simply like to request a competitive bid or high-volume price quote, then reach out to our team of professionals today. We have the knowledge and expertise necessary to ensure that you receive the perfect rugged electronic device for your needs, and we can't wait to help you experience all that we have to offer!