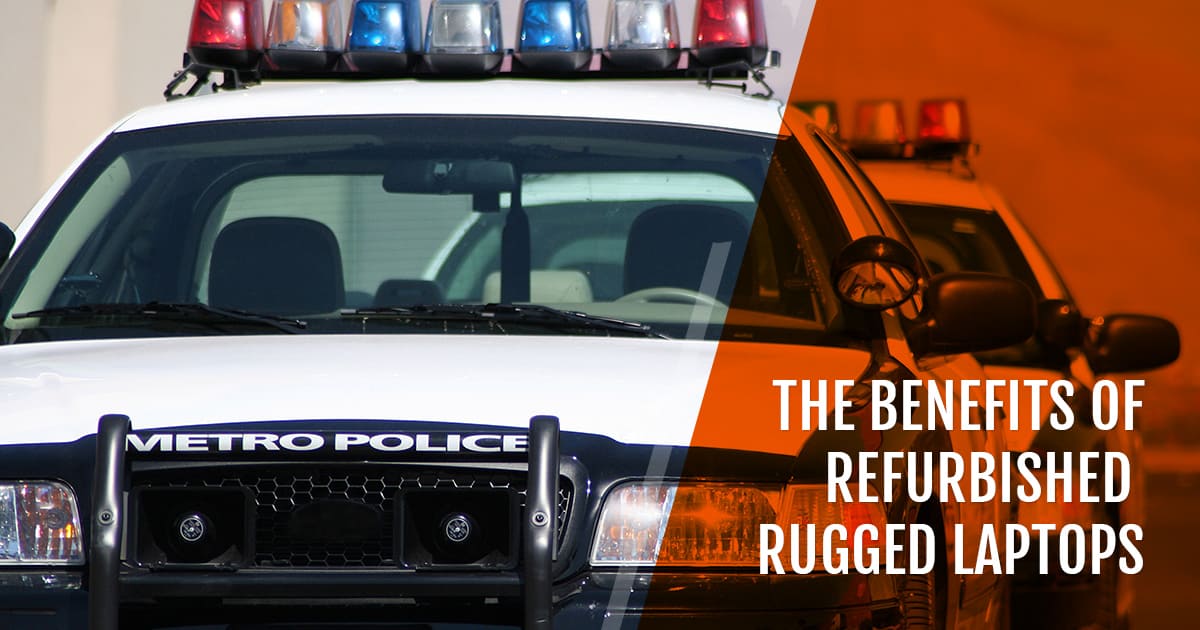 There are many professionals that work out in the field that rely on a durable rugged laptop for day-to-day tasks. However, if you have ever worked with a rugged laptop before, then you know just how expensive these devices can be. A rugged laptop's price tag can be daunting, especially if you are used to using a more affordable, conventional laptop. However, there are many refurbished laptops available for purchase that cost significantly less than new rugged laptops. That's why, in today's article, we will be taking a look at some of the countless benefits that refurbished rugged laptops have to offer their users.
If you are searching for the widest selection of new and refurbished rugged laptops currently available online, look no further than OC Rugged. We carry a wide variety of rugged laptop accessories, vehicle mounts, and so much more to choose from. Not to mention, we frequently offer special pricing for high-volume orders. Having worked with a number of law enforcement agencies, schools, and government officials, we can confidently say that our service is second to none. To learn why you should consider purchasing a refurbished rugged laptop, read more on the topic below.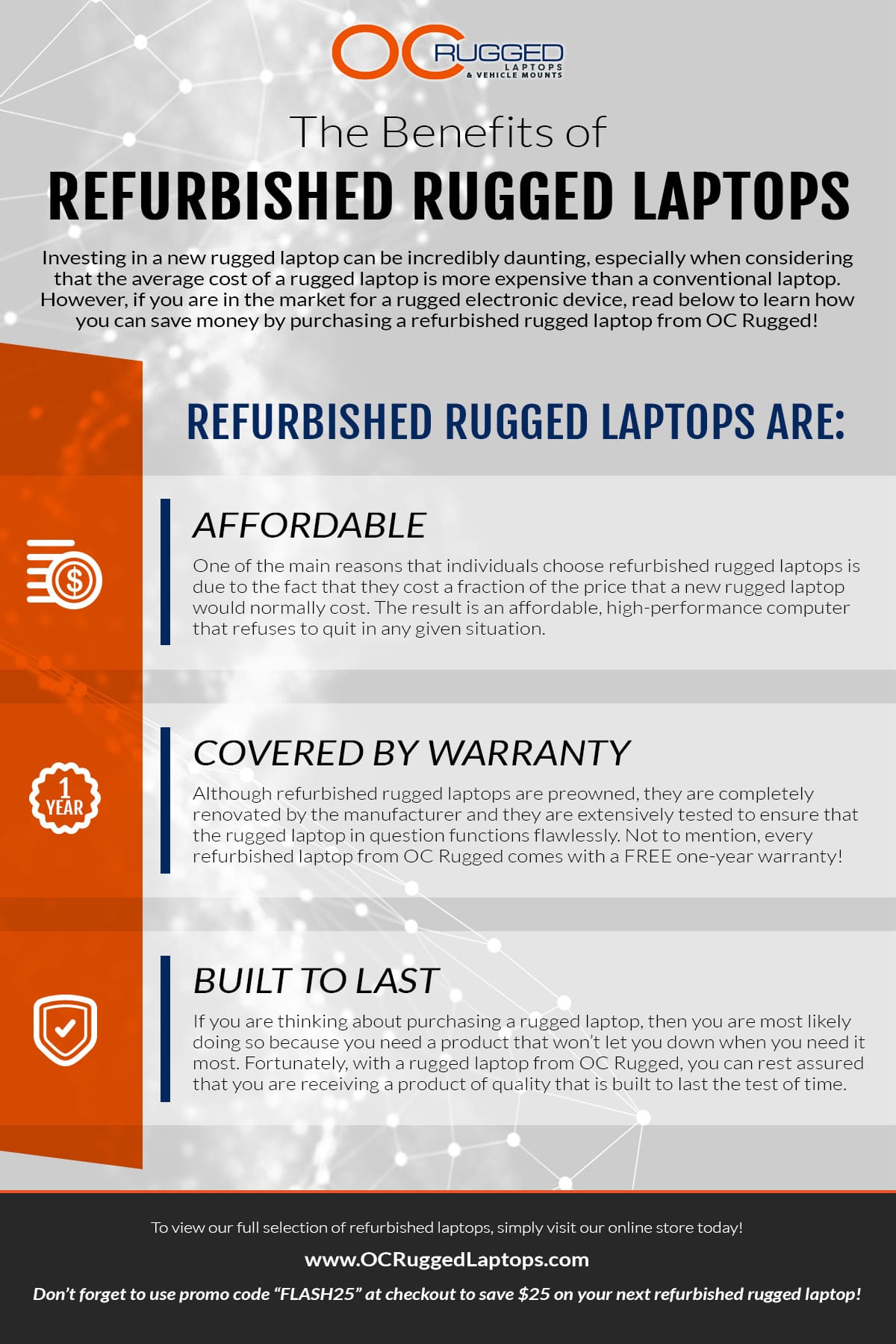 Covered By Warranty
Although you may have your doubts when it comes time to purchase a rugged laptop, the truth is that all refurbished laptops are completely renovated by the manufacturer and then put through a number of extensive tests to ensure that they operate without any technical errors. Once the rugged laptop in question has been restored to its original condition, it is then ready to be resold under a refurbished title. However, at OC Rugged, all of our refurbished laptops are covered by a one-year warranty for the peace of mind of our customers.
Durable
While refurbished rugged laptops have been serviced by their original manufacturer, they still are notorious for being able to endure a beating and still live to tell about it. Just like new rugged laptops, refurbished rugged laptops are water resistant, drop resistant, dust and particulate resistant, and so much more.
Affordable
One of the biggest reasons why individuals choose refurbished rugged laptops over new rugged laptops is due to the fact that refurbished rugged laptops cost a fraction of the price that they normally would. Why pay more for a rugged device when you could save a considerable amount of money by simply purchasing a refurbished rugged laptop? If you are wanting to upgrade your rugged laptop without breaking the bank, refurbished rugged devices are perfect for your needs.
These are just three of the many ways that rugged laptops can add value to your purchase while saving you a considerable amount of money. If you are interested in purchasing a refurbished rugged laptop from OC Rugged, be sure to use the promo code, "FLASH25" to take $25 off your next refurbished rugged laptop purchase. We know that you will be pleased with all that OC Rugged has to offer, and we ask that you reach out to our friendly team of professionals if you have any additional questions or concerns. We look forward to speaking with you!