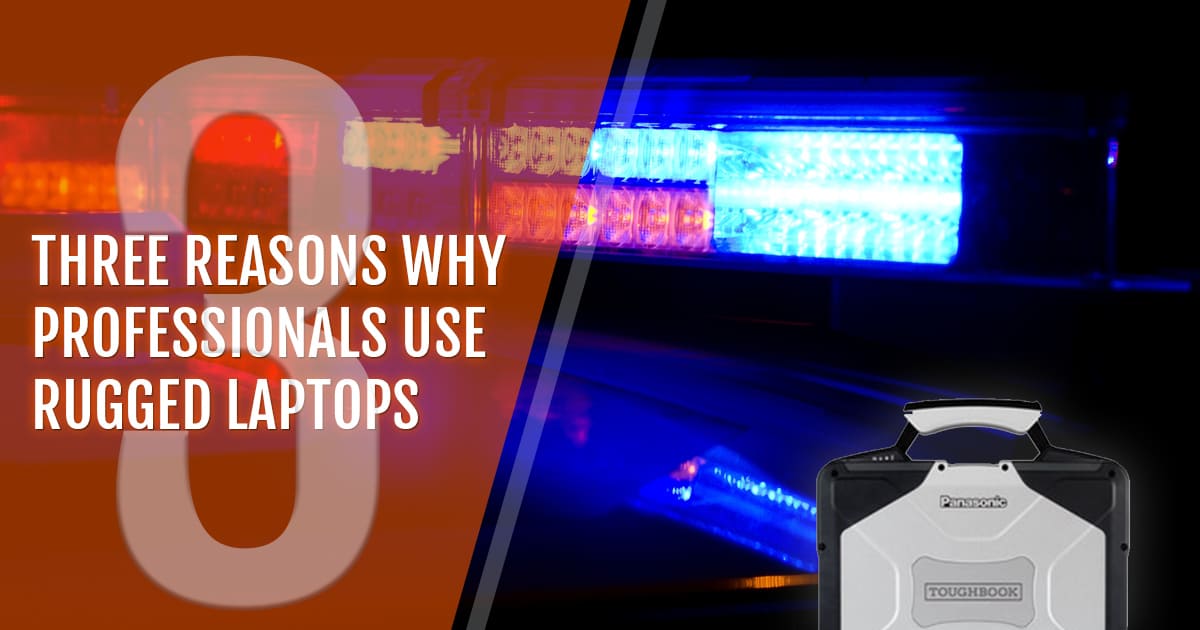 Rugged laptops are one of the most popular pieces of equipment for first responders, law enforcement, military personnel, and construction workers. There are many characteristics that make rugged laptops suitable for everyday outdoor use, and in today's article, we will be taking a closer look at why professionals that work in the field daily choose OC Rugged for their rugged electronic needs.
If you are looking for the top rugged laptops at a price that you will love, look no further than OC Rugged's online store. From rugged laptops and tablets to vehicle mounts and rugged accessories, we know that you will be able to find everything that you are looking for while browsing our extensive inventory. If you are interested in learning why working professionals around the world turn to rugged laptops for everyday use, continue reading more below.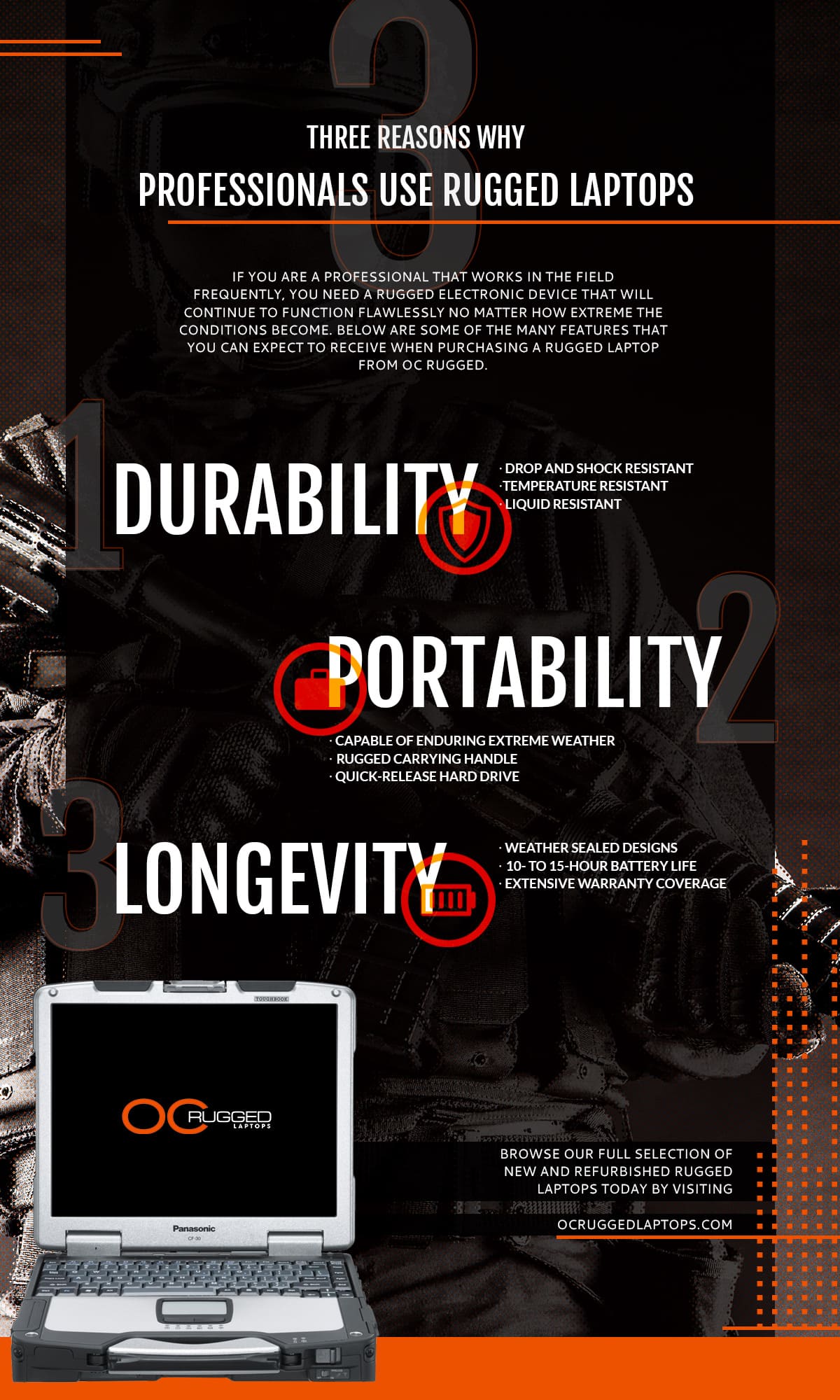 Durable
One of the most important reasons why those working out in the field use rugged electronics is due to their dependability and durability. When compared to conventional laptops, rugged laptops tend to last many years longer thanks to their durable build. For this reason, many view rugged laptops as an investment instead of an expense. In fact, to give customers the peace of mind that they deserve, most rugged laptops meet MIL-STD-810F standards, meaning that they have undergone stringent, military-grade testing to ensure that the laptop in question can take a beating and still live to tell about it.
Portable
Almost all individuals that use rugged laptops work outdoors or have a job that requires them to be on the move at a moment's notice. While conventional laptops are incredibly portable, they lack the security and durability that rugged laptops offer their users. Most rugged laptops are weather sealed, have secure handles for easy portability, and are designed to withstand the most extreme elements. Rugged laptops sold by OC Rugged are IP65 certified, meaning that they are "dust tight" and can endure excessive amounts water, even when the water is sprayed directly from a nozzle.
Long Lasting
There may be instances when you aren't able to plug your rugged laptop into a charger for an extended period of time. For this reason, you want a rugged device that won't let you down during the times you need it most. Luckily rugged laptops have been designed with daily use in mind, as rugged devices such as the Toughbook sport an impressive battery life of 15 hours, on average. By pairing an exceptional battery life with a charging dock that can be installed directly in your work vehicle, you can be confident knowing that your rugged laptop won't lose power throughout the work week.
These are just three reasons why professionals choose OC Rugged when they are searching for the highest quality rugged laptops at an incredibly affordable price. If you have any questions or concerns about our products, or would like to learn which type of rugged laptop is most suitable for your needs, get in touch with our friendly staff today!