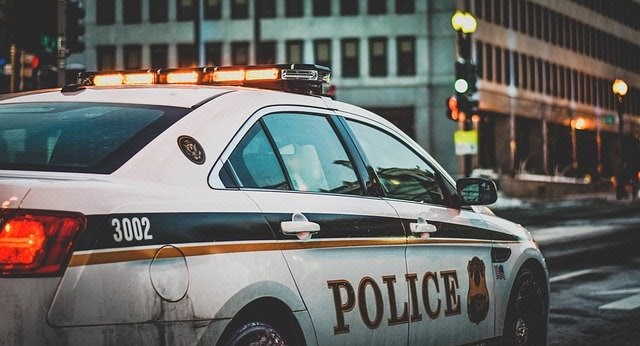 Do you need a laptop that's capable of withstanding a higher level of abuse? If you don't spend your days in a cozy office and instead opt for more aggressive work, you may be disappointed by just how flimsy standard laptops can be. If you meet any of the following criteria, you may require a ruggedized laptop:
You use your laptop while operating a vehicle
You take your laptop to hazardous job sites (such as construction sites)
You work in an industrial or warehouse environment
You travel with your device in unpredictable outdoor conditions
You're involved in a fast-paced line of work like emergency services, the police force, or the military
If there's a chance that your laptop can be damaged as a result of a personal or occupational hazard, you need a ruggedized laptop. The question is choosing the right one.
How to Find the Most Rugged Laptops
When shopping for a ruggedized laptop, you'll want to ensure that the device offers the following features:
An IP or NEMA Rating: Ingress Protection ratings and NEMA ratings certify that the device has been tested to be highly resistant against dust, water, and solid objects. You should look to see that your device has at least one of these certifications.
MIL-STD Certification: If a device is MIL-STD or MIL-SPEC rated, it is proven to meet military standards of ruggedness in the face of shock, vibration, humidity, high altitudes, hazardous environments, and other environmental conditions.
Rugged Casing: Plastic is out of the question when you need real protection. A truly ruggedized laptop will be made from durable materials like magnesium alloy.
If you're looking for laptops that meet all of these criteria and more, your best bet is to go with a Panasonic Toughbook. These are the same devices trusted by the military, and they really are the most rugged laptops on the market. If you purchase a refurbished Toughbook, you can get a premium laptop at an affordable price.
How to Purchase the Right Rugged Laptop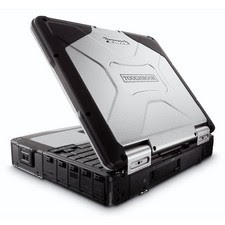 Now that you know how to spot a ruggedized laptop, the next step is choosing the right one. There are a number of excellent Toughbooks on the market, but the following are among the most popular and versatile:
Panasonic Toughbook CF-31: Features a 13.1" XGA touchscreen LED, Windows 10 Pro, Intel Core i5 2.7GHz processor, 8GB of DDRIII RAM, and up to 2TB of extremely fast Solid State storage (hard drive space.) If you need a top-of-the-line ruggedized laptop, this is the one to buy. Thanks to the enhanced processor and RAM, it's ideal for those professionals who must rely on memory-intensive applications and who require lightning-fast response times. Plus, with the included 1 Year Warranty (extendable up to 4 years), you'll enjoy peace of mind no matter what life throws at your Toughbook.
Panasonic Toughbook CF-19: Features a rotatable touchscreen, Windows 10 Pro, Intel Core i5 2.7GHz processor, 4GB of DDRIII RAM, and a 1 Year Warranty. Choose from a variety of Solid State storage options from 128GB to 2TBs, allowing for fast data transfer and bootups in 25-30 seconds. At 4.5 pounds, it's also extremely lightweight. It's great for warehouse professionals, auto shop workers, drivers, and anyone who needs to carry their device around for long periods of time.
The above Toughbooks are made with rugged magnesium alloy cases and meet military standards for toughness. They're also IP-rated and equipped with long-lasting batteries for those extended periods out in the field. Optional extended warranties are also available for each model, so you can enjoy maximum peace of mind.
If you order from OC Rugged, all of these devices are customizable to your liking. You can swap out the screen, hard drive, processor, operating system, and most other hardware and software features. And because these devices are refurbished, you're guaranteed to save. In fact, OC Rugged offers a best-price guarantee. If you find a lower price for the same configuration and specs, let us know and we'll match it.
Browse the full selection of ruggedized laptops, and be ready for whatever the world brings.