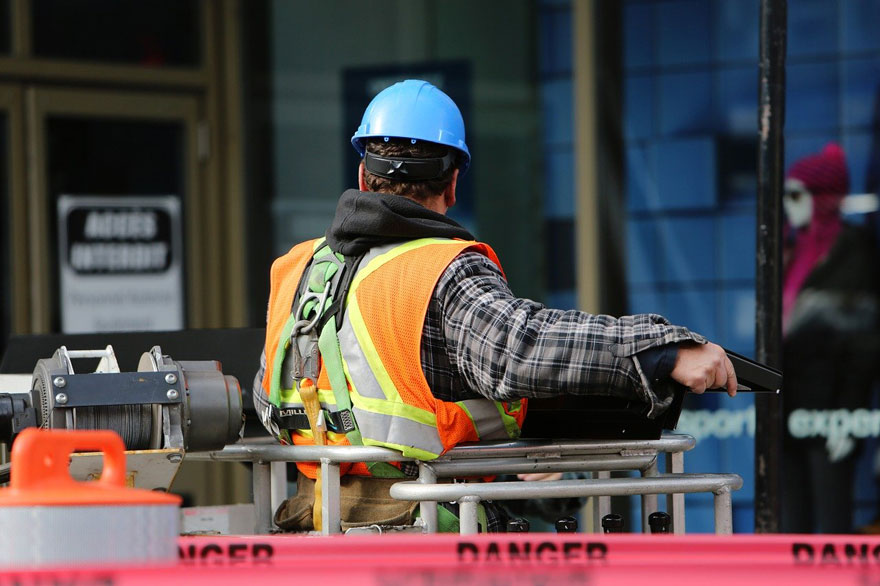 How to Find the Most Durable Laptop for Field Work
Most laptops aren't designed for the rigors of the real world. They're designed to be used indoors and in dry, temperature-controlled conditions. But what if your job exposes you to the elements? What if your travels are unpredictable and your environments rugged? In cases like these, a standard notebook isn't going to cut it. You're going to need the most durable laptop you can get your hands on.
Choosing a Laptop for Field Work
For a rugged job that takes you outside the office and into the real world, you need a laptop that offers the following qualities:
A Rugged Case - Most laptop cases are made from plastic. It breaks easily and provides only minimal protection for your hardware. But rugged laptops, like Panasonic Toughbooks, are made with premium materials like magnesium alloy, which remain sturdy even if dropped, knocked, or shaken aggressively.
Outdoor-Friendly Design - Rugged laptops are designed to be used in all environments and viewing conditions. The most durable laptops aren't just strong; they also boast features like sunlight-readable displays and backlit keyboards so that you can work effortlessly outdoors, day or night.
Military Certification - Anyone can say that their laptop is rugged. But a MIL-STD certification proves it. MIL-STD-certified laptops, like Toughbooks, have been tested in all types of rugged conditions and satisfied the uncompromising durability requirements of the U.S. Department of Defense. These devices have been tested against vibrations, shocks, humidity, moisture penetration, high altitudes, and much more. If you get a MIL-STD-certified device, you're getting the real deal. The most durable laptops are also IP-rated, thus ensuring that you're protected from moisture, dust, and contaminants.
Who Needs A Rugged Laptop?
Anyone can benefit from the most durable laptops, but they're especially favored among professionals with fast-paced or hazardous jobs who need extra protection. Here are just a few examples:
Police officers use them in their squad cars, as these devices can withstand long stakeouts, high-speed pursuits, and even head-on collisions.
Marine biologists love them because they're resistant to extreme temperatures, moisture, and even saltwater.
Construction teams prefer them because these devices are better equipped to handle falling debris, and they're easier to operate outdoors.
Mechanics love them because they're not easily damaged by drops, high temperatures, or automotive fluid spills.
Commercial drivers love them because they can travel long distances on the road without suffering the effects of constant automotive vibration (especially when paired with a compatible vehicle mount).
Traveling journalists, firefighters, refinery workers, emergency services professionals—we could go on and on in illustrating who benefits from the most durable laptops. But to put it in simpler terms, these devices are ideal for anyone who uses their laptop for field work. If your work takes you outside of a traditional office, a rugged laptop is a worthwhile investment.
The Most Durable Laptops Can Be Extremely Affordable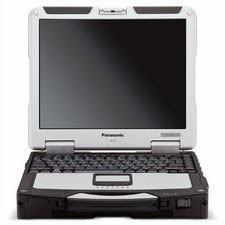 Most professionals realize that they could use a more rugged laptop, but many avoid the luxury because they think they can't afford it. Believe it or not, you can get one of the most durable laptops on the market for less than what you'd pay for many standard laptops. The trick is to buy refurbished from a reputable dealer.
OC Rugged is a Microsoft-certified refurbisher of Panasonic Toughbooks, and we take tremendous care to restore every device to factory quality. We test every piece of software and hardware, and we replace any components that don't pass inspection with flying colors. If the casing has cosmetic damage, we replace that as well.
Every Toughbook is given a fresh operating system, and all principal hardware is customized to order. It's possible to score a top-of-the-line Toughbook like the popular Toughbook CF-31 for less than $500.
Browse our complete selection of refurbished Toughbooks, and discover for yourself why the U.S military and the most rugged industry professionals trust these powerful devices.