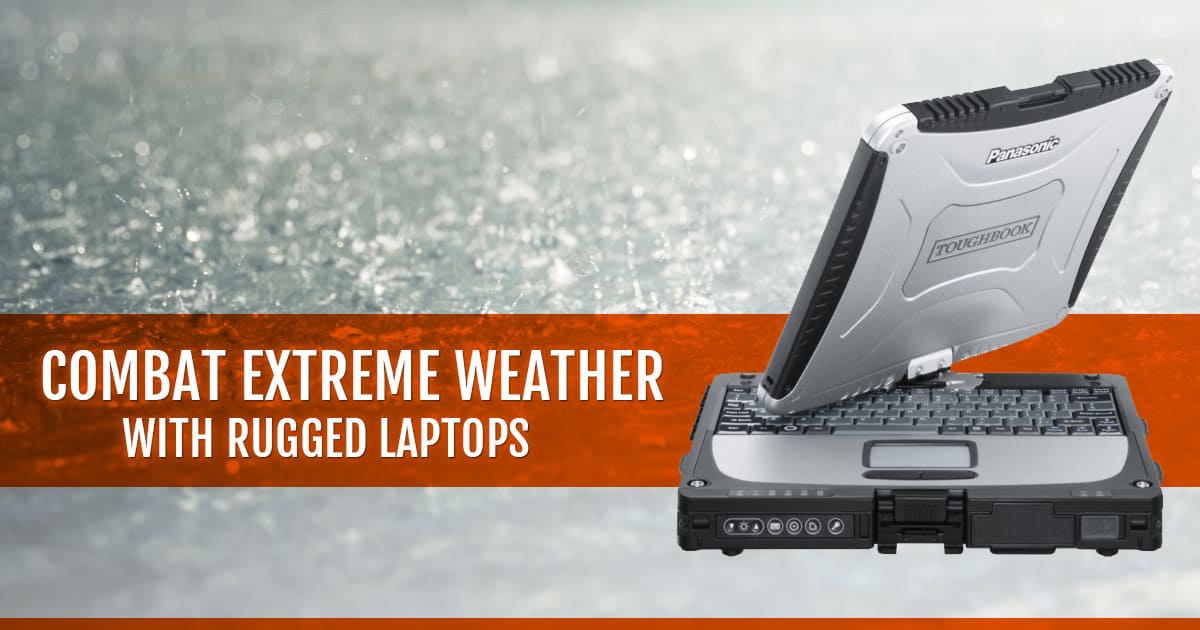 If your career requires you to immerse yourself in extreme outdoor conditions throughout the year, you will need the proper equipment to endure the most drastic weather. When first responders, construction workers, military, and law enforcement are in need of technology that is built to withstand inclement forecasts, they turn to rugged laptops and tablets. Rugged laptops were designed to hold up under the most dire circumstances, so that you can carry out your duties without worry of losing data or destroying expensive electronic equipment. Throughout this article, we'll touch on the main reasons why individuals who often work outdoors choose rugged laptops and tablets for all their data entry needs.
If you are in need of a laptop that will refuse to quit when pushed to its limits, look no further than OC Rugged's online store of rugged laptops, tablets, vehicle mounts, and more. All of our rugged laptops come equipped with warranties to ensure our customer's satisfaction, so that you won't have to worry if your rugged laptop requires repair. We provide competitively priced bids, and even offer special pricing on high-volume orders. To learn more about our rugged laptops' resilient features, continue reading below.
Liquid and Humidity Resistant
Laptops are easily susceptible to water damage, an electronic device's worst nightmare. One bout of heavy rain can easily ruin the internal components of a laptop, causing you to lose crucial information that could impact your day-to-day duties. For this reason, rugged laptops are put through a gauntlet of rigorous tests to ensure that they will hold up to the most severe downpour.
Temperature Resistant
Whether you live in an area with extremely hot summers, or incredibly frigid winters, your rugged laptop will maintain its high level of performance with ease. Rugged laptops and tablets are built with the most extreme climates in mind, meaning that both triple-digit high and below-zero low temperatures will have no effect on your rugged device. If you live in an area that experiences extreme climates, you can rest assured that your rugged laptop will last the test of time.
Particle and Dust Resistant
With built-in components designed to resist dust and other particulates that float throughout the air, rugged laptops and tablets are the ideal electronic devices for military personnel stationed in arid regions, such as deserts. Since there are instances of unplanned weather conditions, such as massive dust storms which can leave entire areas covered in sand, it is of utmost importance to be equipped with the proper hardware that is capable of handling all types of weather at a moment's notice.
If you would like to learn more about the many features which rugged laptops possess, or you would like to browse our inventory of rugged laptops, tablets, vehicle mounts, and accessories, visit our online store today! We offer free shipping on all orders over $400, and include extensive warranty coverage on our products to provide you with the peace of mind you deserve. Visit our website, or contact us today to get started!