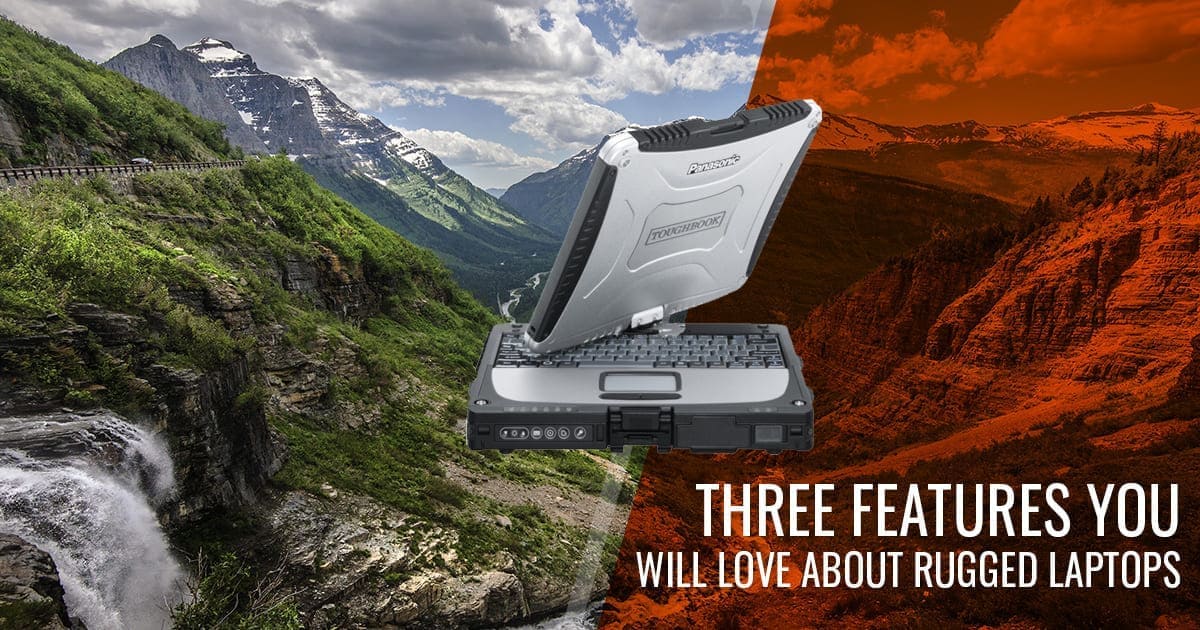 While you may be excited to learn about the the dependability and durability of rugged laptops, you may not be fully aware of some of the many features that they offer users. After all, what good is a rugged laptop if it's ease of use is not readily available to newcomers? That being said, we will be talking about a few of the many different features that rugged laptops come equipped with, so that you can explore further into the world of rugged electronic devices.
If you are searching for the best online rugged laptop store that carries the latest rugged electronic devices at a price that you will love, then you would be hard pressed to find a better store than OC Rugged! Not only do we carry the leading rugged laptops that working professionals seek, but we also offer competitive bids to organizations, as well as price breaks on high-volume orders. With free shipping on all orders placed, and comprehensive warranties that cover most of our products, we continue to offer our customers the most in value. To learn about some of the many features that your rugged laptop may be capable of, consider reading more on the subject below!
Quick-Release Hard Drives
What makes rugged laptops unique to traditional laptops is the fact that a rugged laptop's hard drive can be ejected with little to no effort. Traditionally, a hard drive is placed within a computer's internal components, making upgrading or removing your hard drive a hassle. With a high-quality rugged laptop, however, you can remove your hard drive with the simple press of a button, offering you the most in convenience and portability.
Touchscreen Capabilities
If you have been having a hard time deciding whether you need a rugged laptop or a rugged tablet, then why not have the best of both worlds? With some rugged laptops, you can do just that. In fact, many of these laptops come equipped with a protective film so that you can make quick selections while using the computer's touchscreen. This is just one of the ways that rugged electronic devices continue to offer their users the most in convenience!
Fingerprint Reader
While many phones are equipped with fingerprint reading technology, few computers or tablets are capable of replicating this extra level of security. However, on OC Rugged's online store, many of our rugged laptops can have a fingerprint scanner installed seamlessly on your device. So whether you work in law enforcement or you have sensitive military files that require restricted access, you can easily ensure that prying eyes are not able to access your rugged electronic device.
If you are interested in learning more about all that our rugged electronic devices have to offer, or if you would like to speak with one of our friendly representatives, don't hesitate to get in contact with our team of professionals today. We work hard to ensure the utmost in satisfaction for all of our customers, and we look forward to providing you the most in value. Shop OC Rugged's online store of rugged laptops today to get started!