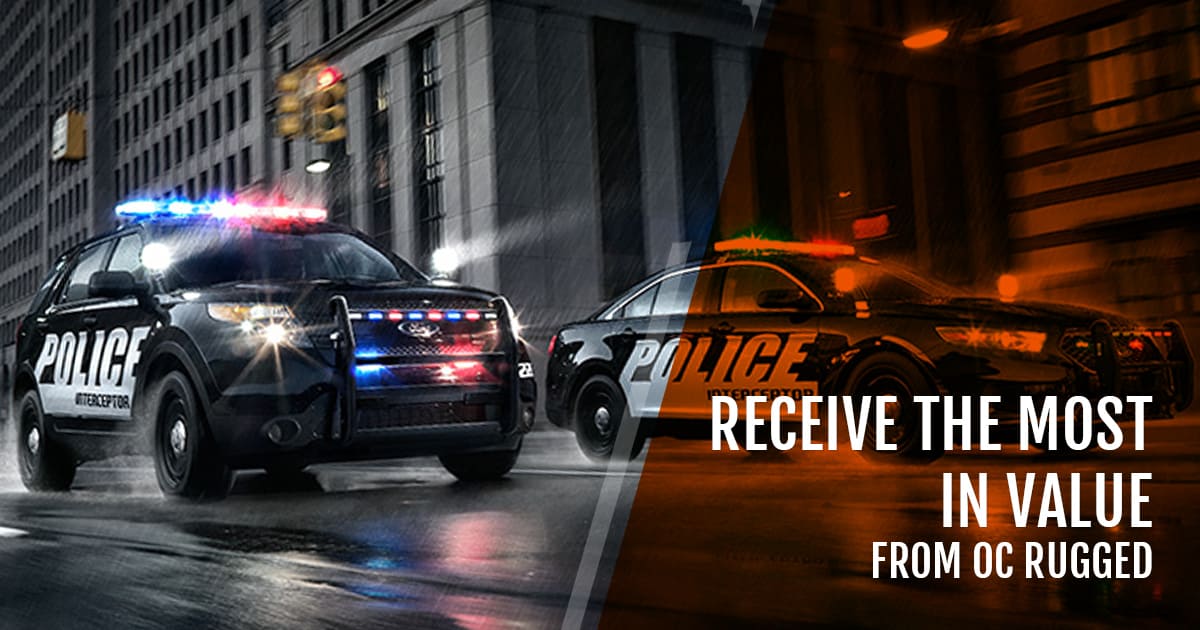 Finding a reputable online supplier of rugged electronic devices can be difficult, especially if you have never dealt with such a company before. Since rugged laptops are quite the investment, you want to make sure that you are getting the most for your money when it comes time to purchase your next rugged electronic device. We know that our customers are looking for the most in quality and value, which is why we offer a number of value-add services to provide you with the peace of mind that you deserve. In today's article, we will be talking more about why those searching for the best rugged laptops choose OC Rugged!
OC Rugged's online store is chock full of the leading rugged laptop brands ranging from Panasonic Toughbooks, DURABOOKs, Getacs, and so much more. We work hard to ensure that all of our customers receive the quality service that they deserve, and have worked across a number of industries including government agencies, law enforcement, schools, and many more. If you are interested in learning about some of the many perks that come with purchasing a rugged laptop from OC Rugged, continue reading more below.
Free Shipping, and Easy Returns
We know that rugged laptops can be quite a hefty cost, which is why we offer free shipping on every order placed through our online store. Why tack on additional costs when we could be providing you with stellar customer service and speedy shipping times? Better yet, if for some reason you are not happy with your purchase, you can simply return your rugged electronic device, no questions asked.
Competitive Bids, and Discount Pricing
It would be foolish of us to think that we are the only online store offering rugged laptops for your industry. That's why we constantly work with companies by providing them with competitive bids and lowest prices. In fact, we are always available to discuss special pricing for high-volume orders for government agencies, corporate bids, and so much more. This is just one of the many ways that we are able to offer the most to our customers.
Stellar Warranties
When making a sizable purchase such as a rugged laptop, you want to have full confidence that your rugged device won't let you down when you need it most. For this reason, OC Rugged offers a number of different warranties designed to protect your device from the elements. Many of our new rugged laptops come with three-year limited warranties including parts and labor, and all of our refurbished rugged laptops include warranties as well, so that you can have full confidence in your purchase!
Are you ready to experience all that OC Rugged has to offer? If so, start today by browsing our online store! If you have any questions regarding our broad lineup of the best rugged laptops, don't hesitate to reach out to our friendly team of professionals today. We work hard to respond to all inquiries in a timely manner, and we can't wait to provide you with the best comprehensive coverage on your next rugged laptop purchase!