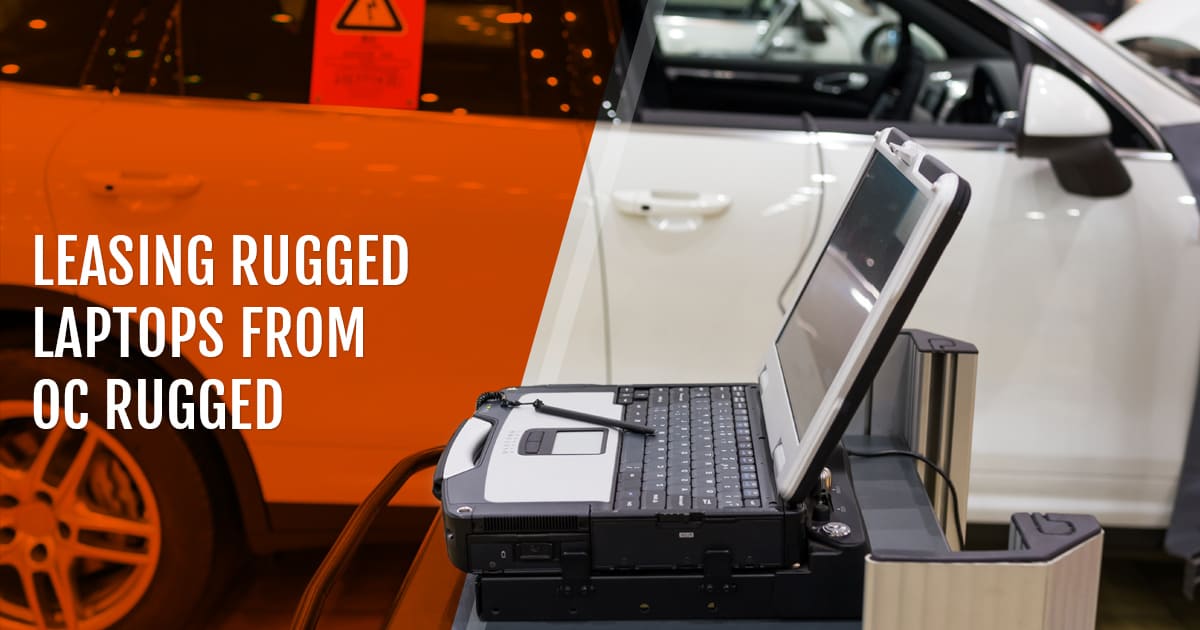 At OC Rugged, we offer a number of rugged laptops and rugged electronic devices to choose from. From new rugged GETACs to refurbished Toughbooks, there are a number of the top rugged devices located on our online store. However, you may not be able to afford the cost of a brand new rugged laptop. Fortunately, with OC Rugged, you're in luck! In today's article, we will be talking more about how you can go about leasing a rugged laptop from OC Rugged, so that you can receive the rugged electronic device that you need to carry out your day-to-day operations with ease.
OC Rugged is the top online supplier of rugged laptops to law enforcement, government agencies, schools, military, and so much more. We know that you are looking for the most in both quality and service, which is why we are always available to assist you with your needs via live chat on our website or over the phone. Our stellar customer service extends to all of our products, which are covered by extensive warranties to give you the peace of mind that you deserve. To learn more about how our leasing program works, continue reading more below.
Easy, Predictable Payments
One of the aspects that our customers love most about our leasing program is that they don't have to pay a single cent for 90 days after receiving their rugged laptop. This allows all of our customers to operate with the tools they need while growing their revenue, ultimately making it easier to make their payments once the 90-day period has passed. With terms ranging from 12 to 60 months, it is now easier than ever to receive the equipment you need at an affordable price. Not to mention, all of your financing through OC Rugged is completely tax deductible!
Easy to Apply, Simple to Get Approved
Unlike banks, we never attach additional strings to any of our leases. In fact, it is simple to get approved using our online leasing process. Our customers find out their lease status and approved leasing amount in as little as 30 seconds so that you can spend less time applying for financing and more time increasing your business's bottom line. Not to mention, if you are interested in owning the product at the end of your financing term, we make it simple to do so.
These are just a few of the countless reasons why customers that are looking for the best financing options choose OC Rugged for their rugged electronic device needs. With free shipping on every order placed, and simple returns for your convenience, you really have nothing to lose purchasing a high-quality rugged laptop from our online store. If you have any additional questions or concerns regarding our full lineup of products, or if you would simply like to request a competitive bid from our friendly team of professionals, don't hesitate to get in contact with our staff at OC Rugged today. We look forward to speaking with you!