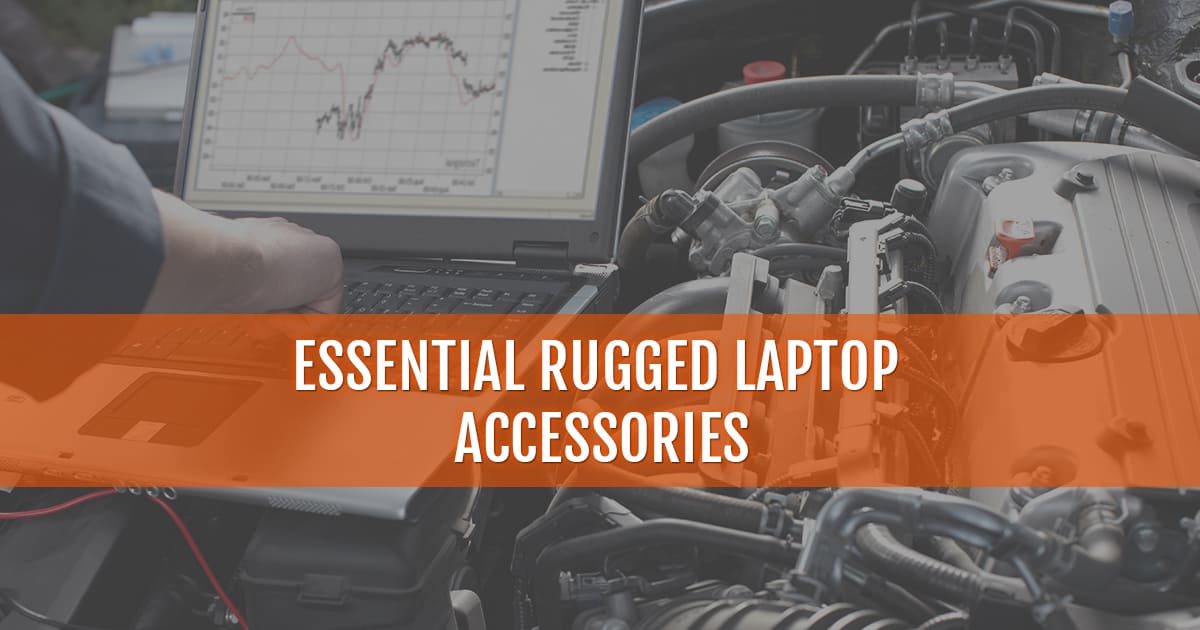 If you work in a highly specialized industry that requires you to be out in the field throughout the day, there is a good chance that you will be required to work from a laptop, whether on-site or from your vehicle. While a standard laptop may function properly for a short period of time, there are several reasons why a rugged laptop is best suited for your outdoor needs. From its water- and drop-resistance to its fully customizable features, a rugged laptop is as long-lasting as it is versatile. In today's article on rugged laptop accessories, we will be taking a look at four more Panasonic Toughbook accessories that will improve your user experience while giving you the most from your rugged notebook.
If you are searching for one of the top-rated online stores carrying the latest in rugged laptops, browse our full inventory today at OC Rugged. We work with a number of professionals, from law enforcement and military to education and the corporate world, and we are always happy to help customers find a product that will exceed their needs while on the job. To learn about four of our suggested Panasonic Toughbook accessories, read more on the subject below.
Anti-Glare Protective Film
If your occupation takes you outdoors, being able to view your laptop's screen from any angle is vital to the efficiency and quality of your work. With the use of a simple anti-glare protective film found in OC Rugged's online store, you can rest easy knowing that you will be able to neutralize the compromising glare from the sun.
Combo Drive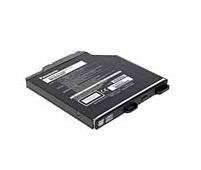 Do you work in an industry that requires you to store large batches of data on CDs or DVDs? If so, your laptop may not be equipped to handle such a task, given that recent advancements in technology have almost nullified the need for a disk drive. However, rugged laptops are unique in that they are equipped with a convenient housing bay that can accommodate a removable disk drive. Our top-of-the-line ejectable combo drive is perfect for burning and viewing CDs as well as viewing DVDs, ensuring that you can easily create, compile, and save data with ease.
Extra Hard Drive Storage
Another distinct feature rugged laptops offer that many traditional laptops do not possess is their ejectable hard drives that can be easily swapped out. This feature is especially useful for professionals who are working on several large projects at a time, as we offer hard drives ranging upwards of 300GB in extra storage space. If you are running low on storage space and are looking for an easy way to expand the amount of hard drive storage available to you, browse OC Rugged's full inventory of ejectable hard drives today.
Battery/Charging Accessories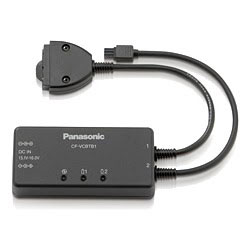 Even if your device still holds a solid charge, it's a good idea to stock up on Panasonic Toughbook replacement parts for a rainy day. Consider keeping an extra battery and AC adapter on hand to ensure that you're never left without power when you need it in an emergency. A vehicle adapter is also great for charging on the go. If your job requires regular travel, the auto charger is a must-have in the world of Panasonic Toughbook accessories.
We're More Than Just Panasonic Toughbook Replacement Parts & Accessories
Our selection of accessories is vast, but we don't just carry the individual components. We're also your #1 source for refurbished Panasonic Toughbooks. We carry popular models like the MIL-STD certified Toughbook CF-19 and Toughbook CF-31, and each one is customized to order. If you want a combo drive, an anti-glare screen, or a better hard drive, we can include it as part of your build. You can customize your processor, your operating system, your keyboard, and just about every other component and peripheral. If you're not sure which model is right for you, check out our Panasonic Toughbook breakdown.
We're a Microsoft-certified refurbisher, and we build Toughbooks that function as flawlessly as they did when they first left the factory. Just tell us how you want it, and we'll take care of the rest.
To learn more about any of OC Rugged's available Panasonic Toughbook accessories and products, explore our online store today. We look forward to working with you!