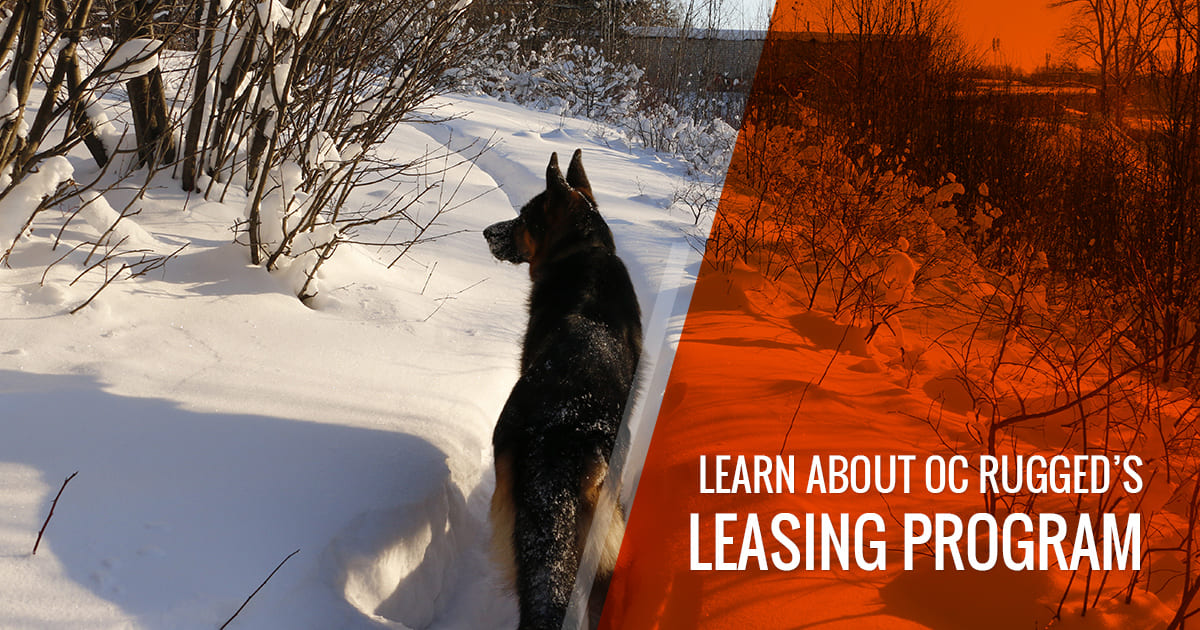 When it comes time to purchase your first rugged laptop from OC Rugged, you may be considering the various types of payment options available to you. At OC Rugged, we make it easy for you to find the most suitable payment method for your needs, which is why in today's article, we will be taking a look at our convenient leasing program that is allows individuals to receive a rugged electronic device with no down payments for the first 90 days!
If you are searching for the broadest selection of rugged laptops, tablets, PDAs, and rugged electronic accessories, then visit OC Rugged's online store today! We offer everything from rugged laptop mounting accessories to refurbished Toughbooks, all at an affordable price that you are sure to love! Not to mention, with free shipping on all orders and no-hassle returns, we continue to offer the most in convenience to our customer! Learn about our leasing program by reading more on the subject below.
Leasing A Laptop with OC Rugged
To begin leasing a laptop with OC Rugged, simply visit our leasing page and click the "Apply Now!" button. Our application process is simple, and most applications are completed and approved within 30 seconds! We do this all so that you can spend less time questioning your loan status, and more time ordering your rugged electronic device of choice. This allows for many business owners to start building revenue while they pay their lease, so that they can continue running their business without worry.
Tax Deductible
One of the many reasons why business owners love working with our leasing program is because all of our leased rugged electronic devices are 100-percent tax deductible. This means that you are able to deduct nearly 100 percent of your equipment costs while avoiding bank restrictions and maintaining open lines of credit. As you can see, OC Rugged's online leasing program is designed to help you grow your business with reasonable monthly payments for your electronic device.
No Down Payments
As we mentioned previously, if you are worried about having to make a down payment on your rugged device, then OC Rugged is perfect for you! Since we require no down payments on all leases and allow customers to go payment-free for the first 90 days of their purchase, you can operate worry-free while getting your business up and running.
If you are ready to take part in the best leasing program for rugged electronic devices, then head over to OC Rugged's online store today. However, if you are interested in learning more before you apply, or if you simply have questions or concerns, then don't hesitate to reach out to our friendly team of professionals today. We are always available to answer any questions that you might have, so that you can feel comfortable before placing your online order. In fact, if you have a competitive bid from another company, we would be happy to take a look at it so that we may be able to gain your business with the most affordable pricing in the industry. Contact us today to get started!