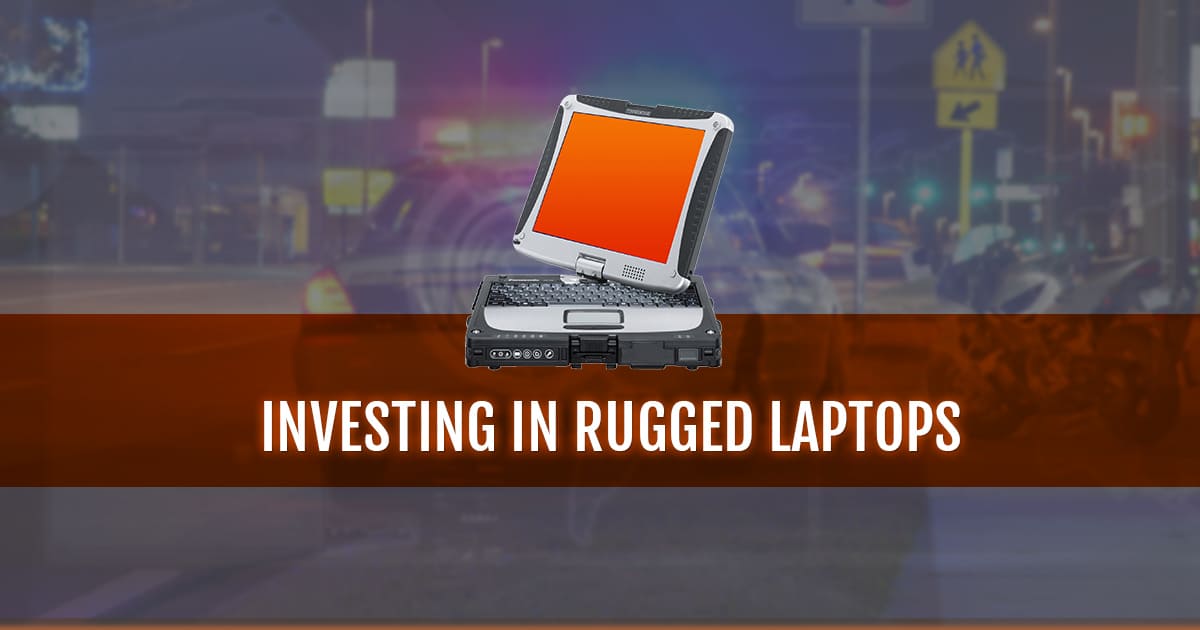 When deciding which type of laptop is right for your needs, it can be difficult to make an informed decision that will ultimately impact you for years to come. With so many makes and models to choose from, you may not know which laptop brand will provide you the most value at an affordable price. For this reason, it is always a good idea to research your available options before rushing into a decision that you may regret at a later point. That's why we will be talking about how rugged laptops provide much more value to users when compared to traditional laptops.
If you are searching for an incredibly durable laptop that works just as well under extreme conditions as it does in normal conditions, search no further than OC Rugged's online store of rugged laptops and tablets. With a variety of brands to choose from, as well as both new and refurbished models available for sale, you can easily find a rugged device that is prepared to meet the demanding needs of your daily activities. To learn more on why you should consider purchasing a rugged laptop, continue reading on the topic below.
The Lifespan of a Rugged Laptop
A typical laptop will generally have a lifespan of around four to five years. While this may seem like a considerable amount of time, you can begin to see why this is a costly investment when a laptop's total cost is depreciated over four years. For example, if you were to buy a laptop for $1000, you would theoretically be spending $250 each year to use your laptop. However, rugged laptops and tablets generally last around twice as long as their traditional counterparts. For this reason, rugged laptops are a more cost-effective solution for everyday computing, especially if you work in an industry where dust, dirt, water, or other particulates are a concern.
With constant software updates and hardware that is designed to slowly deteriorate after two to three years of extended use, traditional laptops will not hold up to the test of time when compared to their rugged competitors.
Weather Resistant
While many traditional laptops would cease to function after a single exposure to extreme weather, rugged laptops are built to last through the hottest summers, the coldest winters, and the rainiest seasons. Every rugged laptop sold by OC Rugged is temperature resistant, vibration and pressure resistant, particle resistant, and humidity resistant. The durable features that users receive from rugged laptops are just one of the many reasons that law enforcement, military, construction, and first responders choose rugged devices for their daily needs while on the job.
Our rugged laptops have been put through stringent testing to ensure that they are MIL STD-810G compliant. This means that they have met military-grade standards by resisting the most extreme temperatures, while also outlasting a number of drop tests to ensure the best durability. If you are searching for a laptop that will outlast the lifespan of traditional laptops, consider researching all that rugged laptops have to offer their users.
Choosing Refurbished to Maximize Your Investment
While no new piece of technology comes with an affordable price tag, there are many steps you can take to make sure that you are getting the most from your money when purchasing a rugged laptop. OC Rugged supplies many rugged laptops that have been refurbished to their perfect working condition. Refurbished rugged laptops are a great choice when wanting to extend your dollar as much as possible, and they even include limited warranties to provide you with the peace of mind you deserve.
Since there are a variety of refurbished rugged laptops to choose from, you can easily find a rugged device that meets your needs, all at an affordable price. For example, the Panasonic Toughbook 31 is one of the latest rugged laptop models that can be found for around $550 in its refurbished condition. When considering that a rugged laptop can function without worry for nearly eight years, you would be paying a little over $68 each year for your rugged laptop. That breaks down to around $5 each month to use your refurbished Panasonic Toughbook 31! This is why it is a wise choice to purchase a refurbished model if you are looking to get the best bang for your buck.
Though these are just a few reasons why you should consider purchasing a rugged device from OC Rugged's online store, there are a number of other reasons worth learning about by visiting our website today! At OC Rugged, we are the premier supplier of rugged electronic devices to a number of industries around the world. If you have any questions or concerns regarding any of our products, contact our knowledgeable staff today! We offer special pricing on high-volume orders, and even provide competitive bids for potential buyers. Visit our website now to get started!