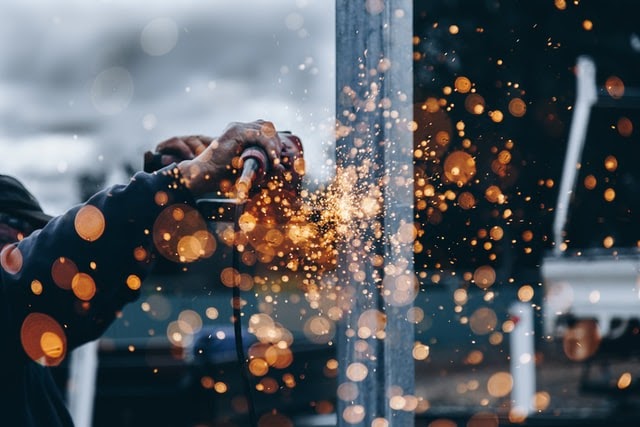 You wouldn't venture onto your construction site without a hard hat, so why would you venture out without a hard laptop? Construction sites are among the most hazardous work environments out there: extreme hot and cold temperatures, open flames, falling objects, airborne fibers, and even the occasional collapsing trench. You need a construction laptop that can endure the rigors and unpredictabilities of your environment. But how do you go about choosing such a device?
How to Choose the Best Computer for Construction
The ideal construction laptop can be summed up in one word: rugged. You need a laptop that's built from tough materials that are capable of protecting the delicate hardware inside.
The problem is that most laptops are made from assorted plastics and flimsy composites. One good drop and you lose all of your digital blueprints and field service management information. If you're working out in triple-digit heat or freezing temperatures all day, you might similarly find yourself with a malfunctioning laptop.
A rugged laptop will offer protection from:
Drops and other sudden impacts
Intense vibrations
Extreme hot and cold temperatures
Water and dust penetration
Chemicals, gases, and other industrial pollution
High altitudes
It's important that your laptop meets these standards because you're going to be carrying it with you in the field. Anything can happen, and you want to be ready.
The Best Construction Laptop: The Panasonic Toughbook
When it comes to choosing the best computer for construction, we can only recommend one device: The Panasonic Toughbook. Not only is it rugged; it's the first and only laptop computer approved by the U.S. Department of Defense for use by the Armed Forces.
Every Toughbook device meets MIL-SPEC standards. That means that it's been tested and certified to meet military toughness requirements. In order for a device to be MIL-SPEC certified, it must pass a grueling series of tests, including shock testing, drop testing, climate testing, and altitude testing. Basically, it needs to prove that it's capable of standing strong in a war zone. When you're searching for a construction laptop, that's the kind of strength you need.
Most Panasonic Toughbooks meet either MIL-STD-810F or MIL-STD-810G standards. MIL-STD-810G is the newer and tougher standard, but all MIL-STD certifications are suitable for your typical construction environment.
Beyond the military certification, there's another important standard that most Panasonic Toughbooks meet: Ingress Protection. An Ingress Protection—or IP Rating—certifies the device against dust and liquid penetration. Your standard laptop isn't IP-rated and will instantly be damaged by water immersion or severe penetration from contaminants. Most Toughbooks are sealed from end to end in premium magnesium alloy, and they're even certified to withstand direct water jets.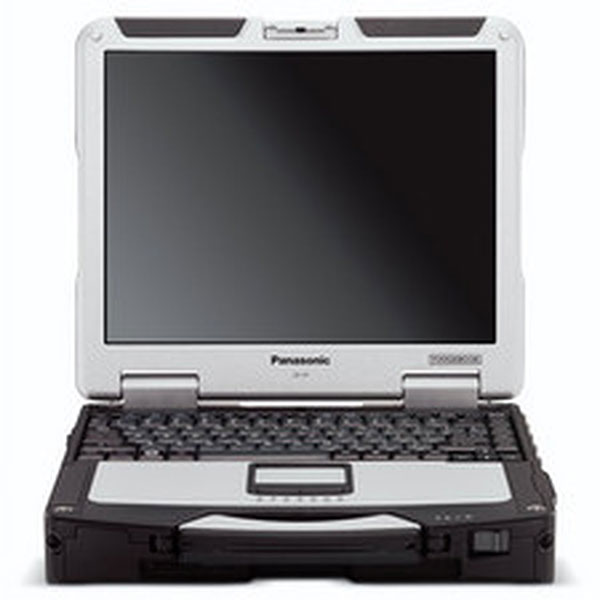 Choosing a Construction Laptop From the Toughbook Line
When shopping for a Toughbook, there are a few things to keep in mind:
The toughest models will be MIL-STD-810G certified.
If you intend to use your construction laptop in your vehicle (such as when traveling to various construction sites), you'll also need to invest in a quality vehicle mount. RAM Mounts are the industry standard, using a patented ball-and-socket design to secure your laptop in place and prevent aggressive vibrations. Just install the mount in your vehicle, adjust the arm to your liking, and take your laptop wherever you go.
Buy a refurbished Toughbook if you want to get the most bang for your buck. OC Rugged is a Microsoft-authorized refurbisher, and we restore each device to factory condition. Get a like-new Toughbook at a fraction of the cost.
When you buy from OC Rugged, your Toughbook is also customizable. Swap out the hard drive, RAM, processor, drives, peripherals, and even the keyboard to build your perfect laptop.
In addition, it's important to note that, though each model is different, sometimes the differences are more about personal preference than toughness. For instance, the Toughbook CF-31 is one of the most powerful Toughbooks on the market in terms of hardware, but the more cost-effective Toughbook CF-19 has a rotatable screen which some consumers find preferable. It's important to compare the features of each Toughbook when deciding on a construction laptop.
We invite you to browse our full inventory of Toughbooks and find the model that's right for your construction needs. We're an industry leader, we stand behind our refurbished laptops, and we offer free shipping on every order. Get the protection you need.