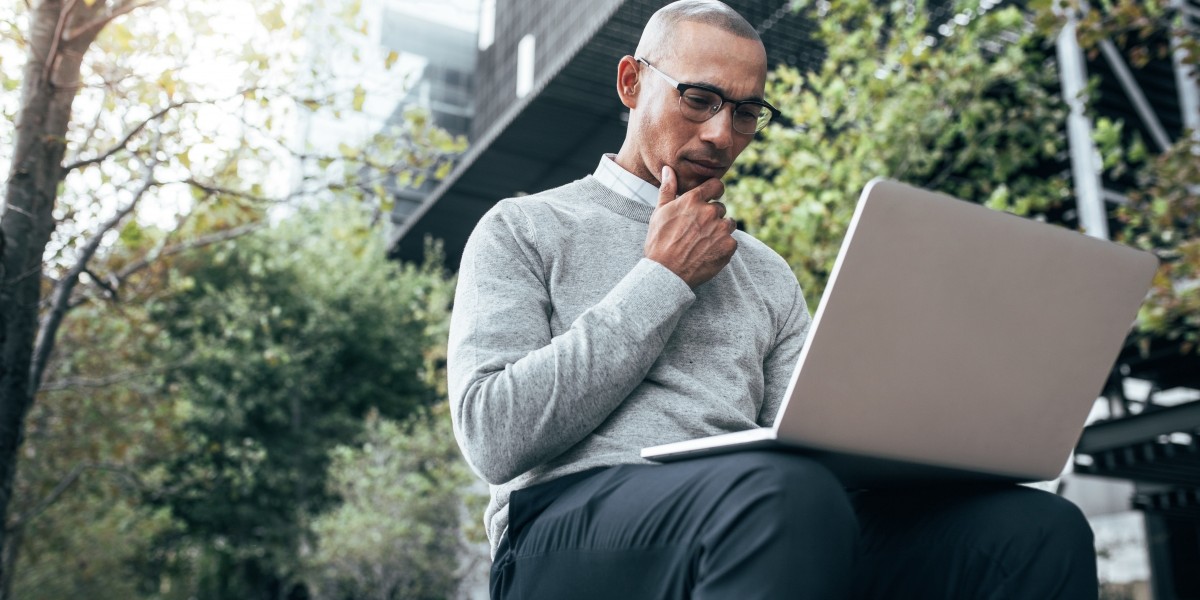 There's no doubt that buying a laptop, whether it's a Toughbook or a standard home laptop, can be an investment. If you're looking for a high speed laptop, lots of space, with various features and functions, then you could be spending upwards of $3,000 to $4,000. If this laptop is for your work, your business may be able to afford this cost, but many businesses look to save costs wherever possible, no matter if they can easily afford it or not.
So, many businesses and individuals who want a personal laptop, look into buying a refurbished laptop, or one that has been used before and then inspected and restored. A significant benefit of buying refurbished is the reduced price tag, but there are a variety of things to consider other than the cost.
At OC Rugged, we offer a range of rugged laptops, both new and refurbished. In order to provide our customers the best Toughbooks, Panasonic Toughbooks, vehicle mounts, and more, we can assure you that our products are high-quality and have been thoroughly tested before being sold. We want you to be able to use your laptop without worrying about it! If you work in extreme temperatures, if there is a risk of dropping the laptop, or if there is a risk of spilling water on it, then you need a tough laptop from OC Rugged. If you have any questions about our products, don't hesitate to reach out to our team. We're more than happy to help.
Questions to Ask When Buying a Refurbished Laptop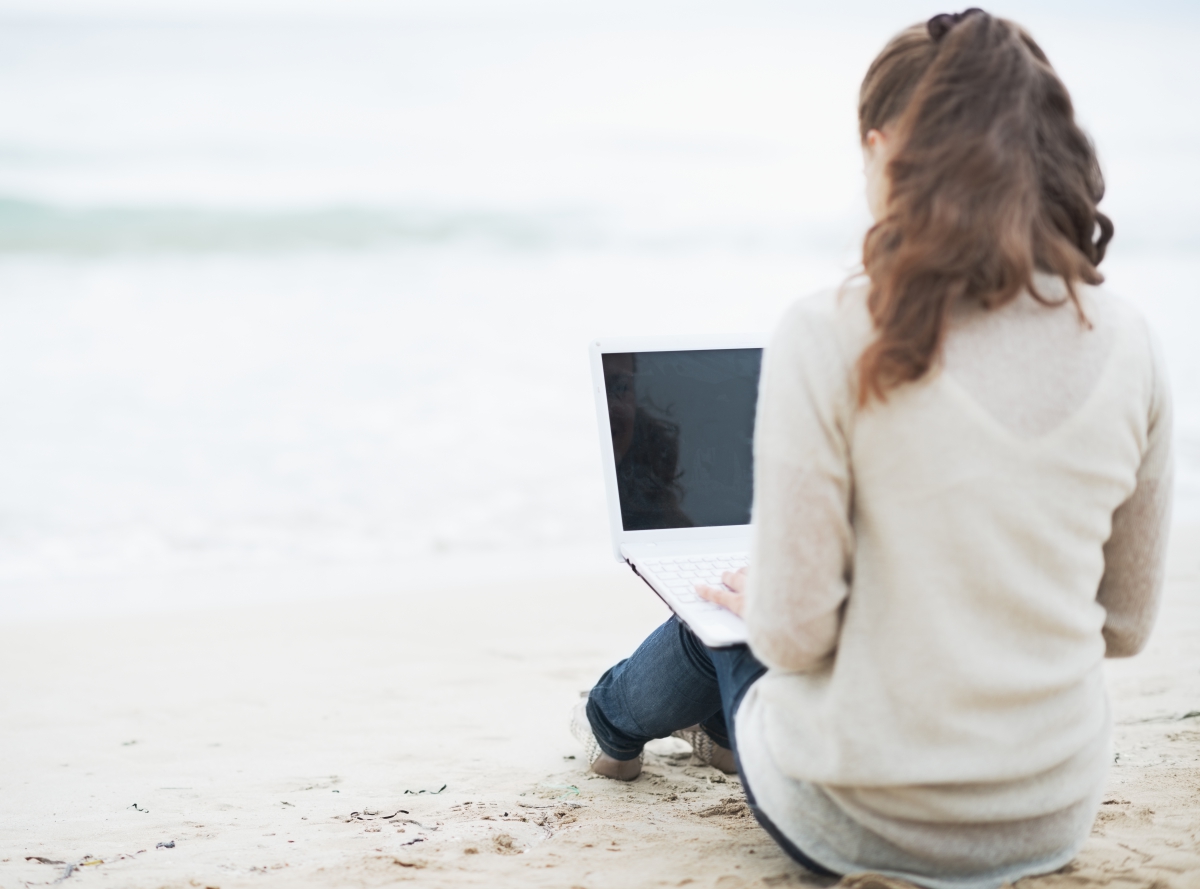 What Are The Advantages of Buying Refurbished?
The most obvious advantage of buying refurbished is that there is a significant price reduction, often between 30 and 70%. If you or your business is at all cost-conscious, then used is a great way to go. You're still getting many of the bells and whistles of a new laptop, but at a lower price.
A less obvious, and possibly surprising benefit is that refurbished laptops are often more reliable than new laptops. When a brand new laptop is delivered to a retailer directly from the manufacturer, there are a few tests that the laptop must undergo before being sold. However, when a refurbisher receives a laptop, they will inspect the laptop for any problems and administer some tests before sending it over to the retailer. They will open up the laptop and check for any damaged components, the battery function, screen quality, power supply, if there are any loose connections, hard drive, and they will inspect the optical drive. When the retailer receives it, they will also perform some tests and inspect the laptop before it's sold to a customer. With each step of the laptop's journey, it is more likely to undergo a variety of tests that may not have been completed had it come straight from the manufacturer.
What Brand is Best?
When buying a refurbished laptop, you'll want to choose a brand that is known for producing reliable, durable, and tough laptops. Regardless of the conditions it has been through before, you can feel confident that the laptop will still be reliable and usable for years after you purchase it. OC Rugged has a selection of new and refurbished Panasonic Toughbooks, including the Toughbook 31, and Getac fully and semi rugged laptops. If you're looking for a brand you can trust, shop our collection of tested and approved products.
What's the Purpose of the Laptop?
Depending on how you plan on using the laptop, a refurbished computer may be just fine, or you may decide a new laptop is necessary. A refurbished laptop is a great choice for writing emails and other business uses, browsing the internet, streaming media, creating reports, budgeting, and more. With tough laptops from OC Rugged, the products are durable and strong, able to withstand high temperatures, humidity, water, drops, shocks, dust, pressure, and vibrations. They are ideal for construction workers, members of the military, first responders, and other industries that need sturdy, reliable equipment.
What's Your Budget?
When shopping for a rugged laptop, it's important to understand what your budget is and how much you can or are willing to spend on additional features or addons. For example, if you're looking to purchase a Refurbished Toughbook 30, the cost from OC Rugged starts at $299.00. Optional features can include an upgraded processor, a touchscreen, hard drive, RAM, factory installed GPS, two- or three-year warranty, external and internal WWAN/Broadband, and more. If you choose to add on these minimum features, the upgraded cost will be $776.00. So when planning your budget, allow some leeway for addons and upgrades.
Does the Computer Come With a Warranty?
When you are investing in a quality laptop, it's always a good idea to add on a warranty in order to protect your investment. In the event of a problem, having a warranty will ensure that you can get a replacement, rather than having to spend additional money on repairs. Even though certified refurbished laptops are tested before being sold, there's no guarantee that there won't be an accident at work that does cause damage to your laptop. At OC Rugged, we strive to provide the highest quality products that are tough, durable, and can withstand a variety of elements thrown at it, but we can't predict what will happen at your work. We offer a free one-year warranty and an optional two- or three-year warranties for our products.
Is the Operating System Licensed?
It is possible for a refurbisher to sell products with an outdated copy of Windows, for example. Or an operating system that wasn't purchased correctly, or at all. This can put your laptop at risk of identity thieves and is not a good look for the refurbisher either. OC Rugged can guarantee that all of our products have an up-to-date, fully licensed operating system.
Does the Retailer Have a Customer Support Staff?
If an issue does come up, it's important to know that there is someone you can reach out to for support. The support staff should be quick and easy to get a hold of, friendly, and knowledgeable. If you choose to purchase a rugged laptop or Toughbook from OC Rugged, you can quickly get in touch with our support staff through our online chat system, or you can simply give us a call!
Work With OC Rugged For Durable Toughbooks and More
Whether you work in the construction industry or you're looking for a tough laptop that you can travel with, buying refurbished is a great choice that can save you money and can provide peace of mind. If you choose to go with a refurbished laptop, make sure you're buying from a reputable retailer who can vouch for the product's durability and reliability.
OC Rugged has a large collection of Panasonic Toughbooks, rugged notebooks, laptops, tablets, PDAs and UMPCs and we are dedicated to customer satisfaction. From military members to health care professionals, federal government, construction, or the private sector, we have a product for you. Whatever your work environment is, if there are high or low temperatures, high altitudes, vibrations, shocks, or liquids, our products can withstand harsh situations, so you can focus on your job, not the health of your laptop. Shop our refurbished rugged laptops and Toughbooks today, and contact us with any questions.