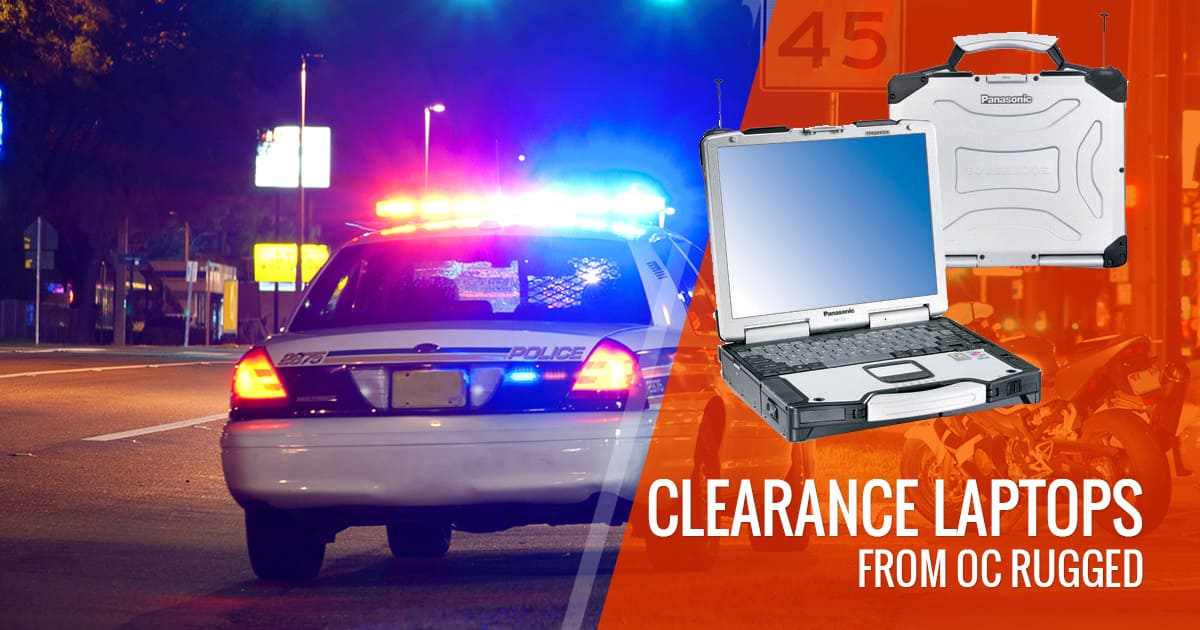 While rugged laptops certainly offer a number of additional features not found in traditional laptops, some individuals may feel that their price tag does not justify all that these devices have to offer. We understand that your budget may be tight, which is why we not only offer a broad selection of refurbished rugged laptops, but we also feature a clearance section on our website that features the best deals that we have to offer. In today's post, we'll be taking a closer look at how you can receive a high-quality rugged laptop without breaking the bank!
At OC Rugged, we are the leading online supplier of electronic devices that are built to last the test of time. From rugged tablets and laptops, to a wide variety of accessories, you are sure to find everything you need while shopping OC Rugged. If you are interested in learning more about how you can save money while choosing from our clearance section, then continue reading more on the subject below.
Cost Savings
One of the most obvious reasons for purchasing clearance laptops from OC Rugged is due to the fact that we offer significant cost savings on all of our clearance products. Many of the rugged laptops that can be found on clearance on our online store offer the same leading features that you would find in new rugged laptops. If functionality is one of your main concerns, you will be happy to know that our clearance electronic devices are fit for both small and large jobs alike!
Recertified
We know that you may have some concerns where quality is concerned, especially if you are buying a clearance electronic device that you intend to use for everyday work. Fortunately, for your peace of mind, you can rest easy knowing that all of our clearance rugged laptops are recertified! Not to mention, almost all of our clearance laptops are drop resistant, shock resistant, water resistant, and are able to withstand dust, debris, and other particulates.
A Variety of Models To Choose From
Panasonic Toughbooks are known as one of the most durable and functional rugged laptops currently available, sporting a number of useful features, such as a handy carrying handle to make transportation easy. Additionally, if you require accessories for your rugged laptop, such as a stylus pen or combo drive, you can find everything that you are looking for on our clearance page!
These are just three ways that you can work to save both time and money while shopping our online store. If you are interested in learning more about any of our products, or if you would simply like to submit a competitive bid, consider getting in touch with our friendly team of professionals today. With free shipping on every order placed, and no-hassle returns on all items, we continue to offer the most in convenience and value to our customers. When you're looking for the best rugged laptops and rugged electronic device accessories, look no further than OC Rugged. We look forward to working with you!