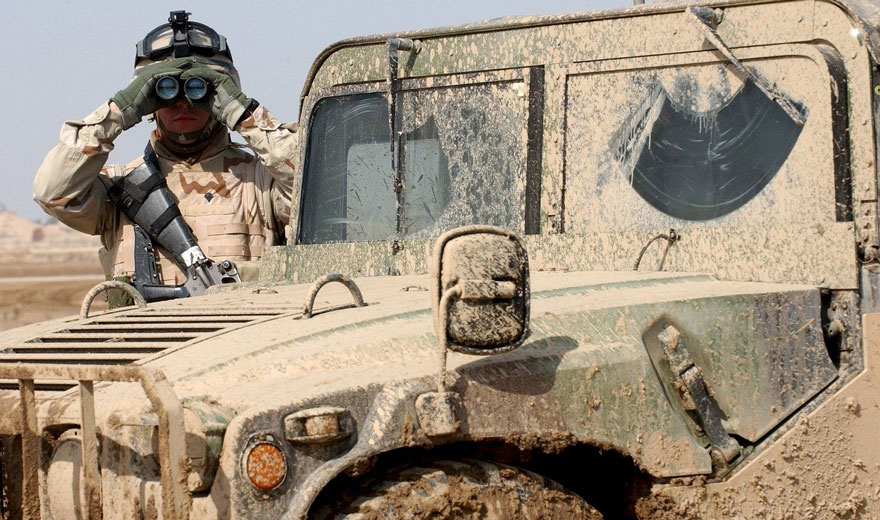 Choose the Laptop That the Military Trusts - Go With a MIL-SPEC Laptop
A lot of laptops claim to be tough. But do they have the specs to prove it? If you need a rugged laptop that's proven to withstand the toughest conditions, you need to ensure that yours is military-grade. Look for the term "MIL-STD" or "MIL-SPEC" in the laptop description. This lets you know that the device has been tested under the most abusive conditions and still remained firm.
What Exactly Is a MIL-SPEC Laptop?
There are different MIL-SPEC testing standards used by the U.S. government to certify electronic devices for use in the field. The Department of Defense will only approve electronic devices for official military use if they have met MIL-SPEC standards.
The MIL-STD-810 standard has been established and fine-tuned over the years to ensure that electronics can thrive under rigorous environmental conditions. Many military Toughbooks and other rugged devices have a MIL-STD-810 certification, and the most current testing standard is MIL-STD-810G. But what tests must a laptop pass in order to earn this certification?
MIL-SPEC laptops have been tested for—and proven resilient against—the following:
High and low temperatures
Shock
Fluid contamination
Humidity
Rain and moisture
Salt fog
Sand and dust
Immersion
Acceleration
Explosive atmosphere
Acoustic noise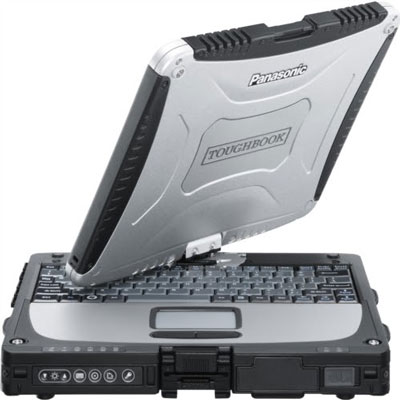 And those are just a few examples of the conditions under which MIL-SPEC laptops are tested. The purpose of MIL-SPEC testing is to ensure that devices are capable of withstanding all types of hazards, and that's why military Toughbooks and other MIL-SPEC-rated devices are popular among police, emergency professionals, industrial workers, construction professionals, and others who work in harsh and unpredictable environments.
Choosing a MIL-SPEC Laptop
Panasonic Toughbooks are the gold standard for military-grade laptops, and they receive our highest recommendation for anyone seeking a rugged device. They're used by several branches of the U.S. Armed Forces, and they're designed to operate in everyday conditions as well as warzones.
There are a lot of excellent MIL-SPEC laptops to choose from in the Toughbook collection, but if you're looking for recommendations, two models stand out above the rest. The Toughbook CF-19 and Toughbook CF-31 are your best bets in terms of quality, versatility, and value. Here is a side-by-side comparison of the features that they offer:
| | |
| --- | --- |
| Toughbook CF-19 | Toughbook CF-31 |
| MIL-STD-810F compliant | MIL-STD-810G compliant |
| IP-65 certified | IP-65 certified |
| 10.4" Touchscreen LCD | 13.1" XGA Touchscreen LED |
| Magnesium Alloy Construction | Magnesium Alloy Construction |
| Intel Core 2 Duo 1.06GHz Processor | Intel Core i5 2.4GHz Processor |
| 4GB DDRII RAM | 4GB DDRIII RAM |
| 320GB Hard Drive | 320GB Hard Drive |
| Includes 1-Year Replacement Warranty | Includes 1-Year Replacement Warranty |
Note that the above specs—the processor, hardware, and memory—are all customizable when you purchase from OC Rugged. We refurbish every Toughbook to order, so you can choose the processor, operating system, hard drive, and other specifications to suit your needs.
If you're looking for maximum power and durability, go with the CF-31. If you want a rugged laptop at the best price, consider the cost-effective Toughbook 19. We're a Microsoft-certified refurbisher, and we take great care to recertify every device to like-new condition. No matter which device you purchase from OC Rugged, you're guaranteed an amazing value.
Explore these rugged military Toughbooks today, and get military-grade features at an irresistible price.