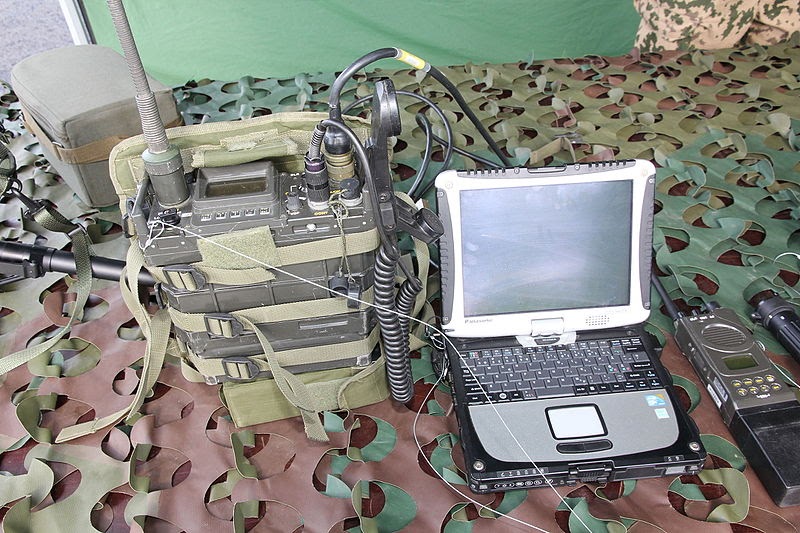 Whether your team works on a construction site or on the tarmac, they need technical equipment that can keep up with the rigors of their job. For laptops that can survive everything from submersion in water and high altitude to hazardous chemicals and extreme temperatures, look no further than our list of the best rugged business laptops.
1. Toughbook 31 MAX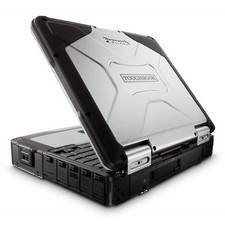 | | |
| --- | --- |
| CPU | Intel Core i5 2.5GHz |
| RAM | 8 GB |
| Screen | 13.1" XGA Touch Screen LED |
| Storage | 256 GB SSD |
Designed to provide your team with a computer that can handle dirt, dust, debris, and anything else you can throw at it, the Panasonic Toughbook CF-31 is sturdy, reliable technology. Because it's IP-65 and NEMA rated, as well as MIL-STD-810F certified, the CF-31 made the top of our list of best rugged business laptops. Some of the star features of the CF-31 series include:
6" Drop Approved
Shock Mounted, Quick-Release Hard Drive
Full Magnesium Alloy Case
Sealed All-Weather Case
It also has a replaceable screen film that transforms your laptop into a touch screen.
2. Dell Latitude 14 Rugged Extreme
| | |
| --- | --- |
| CPU | Intel Core i3-6100U |
| RAM | 4 GB |
| Screen | 14" |
| Storage | 128 GB SSD |
An extremely rugged business laptop, Dell designed this computer to ensure it meets military standard requirements to withstand shock, bumps, drops, and more. Even extreme temperatures won't stop this computer from functioning at its peak. Another benefit of the Dell Latitude is the flexibility in configuration. Customize it with RAM and processor upgrades, or add extra media ports and hook it up to an internal broadband network.
IP-65 Certified
Rigid Magnesium Alloy Build
Shock Absorbant Casing
3. Toughbook 19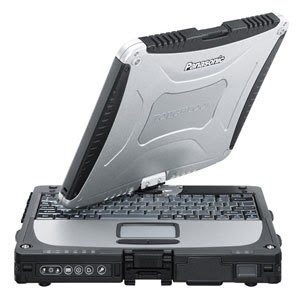 | | |
| --- | --- |
| CPU | Intel Core i5-2520M 2.5GHz |
| RAM | 4 GB |
| Screen | 10.1" XGA 1-6000 NIT Touch Screen |
| Storage | 256 GB SSD |
Another Panasonic computer, the Toughbook CF-19 is on the list for best rugged business laptops due to the power, speed, and mobility it provides. It can run heavy-duty applications in the midst of any work environment — even when surrounded by extreme temperatures, debris, and hazardous chemicals. Incredibly customizable, you can swap out nearly any aspect of the CF-19, including the processor, RAM, hard drive, and operating system. Computer upgrade options range from backlit keyboards and smart card readers to internal GPS and 4G LTE broadband options.
4. HP ProBook x360 11 G1 EE Notebook PC
| | |
| --- | --- |
| CPU | Intel Celeron N3350 Processor |
| RAM | Up to 8 GB |
| Screen | 11.6" 1366 x 768 Pixels |
| Storage | 128 GB SSD |
At first glance, the HP ProBook looks like any other laptop, but discounting it as one of the best rugged business laptops is a mistake! While it's not MIL-STD-810F certified to withstand big drops and dangerous environments, the ProBook can still survive more than just your everyday knocks, drops, and accidental spills. The extra protection comes from some pretty unique features including:
Industrial Rubberized Body
Corning Gorilla Glass 4 Display
Spill-Resistant Keyboard
Even though it's not as durable as some of the other rugged business laptops on this list, it's much more portable and offers a two-in-one option with a screen that can be easily flipped into the tablet position.
See something on our list that suits your needs? Explore all our refurbished options today!